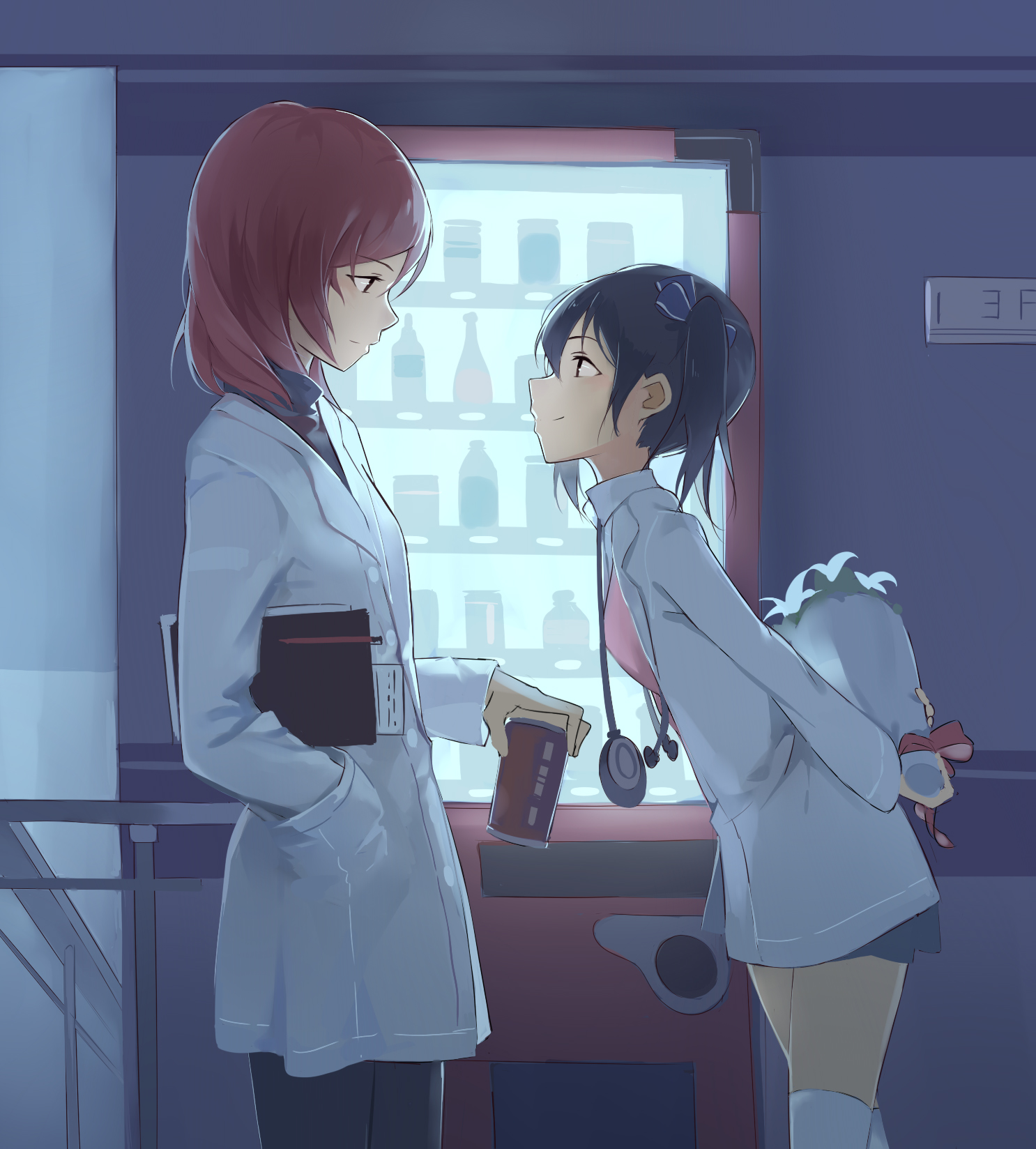 Kikii Jan 24, 2015 1:10AM
wohoo ah seeing the rare smile of Maki-chan sure is cute, Wow both are doctor he he he, seem like Nico is trying to surprise Maki
last edited at Jan 24, 2015 1:12AM
Phil Jan 24, 2015 7:23AM
I love this artist's work to bits.
KAIDOU Jan 24, 2015 9:12AM
I can't wait till the movie.....

Verethragna Jan 24, 2015 4:43PM
This really looks beautiful
AkikoXi Jan 25, 2015 9:12AM
Ohhhhh... Can't help myself linking this here :3c
pretzelsss Feb 7, 2015 11:53PM
i need my nicomaki doctor AU like right now. :<

YuriSenpai Feb 16, 2015 6:30AM
Probably one of my top NicoMaki fan arts. I like the idea of it. Adult Dr. Maki and Nico being all cute and couplely.

betov2 Nov 6, 2015 1:31PM
those lillies yo
Prince_Anime May 27, 2016 12:35PM
Is this them in their adult life? Cause I feel like Adult life would be perfect for this

linkuan Jul 11, 2017 3:10PM
Those glares are the best <3<3 it reminds me of the glares on toradora's 2nd opening x3
Maki looks so cool as a doctor