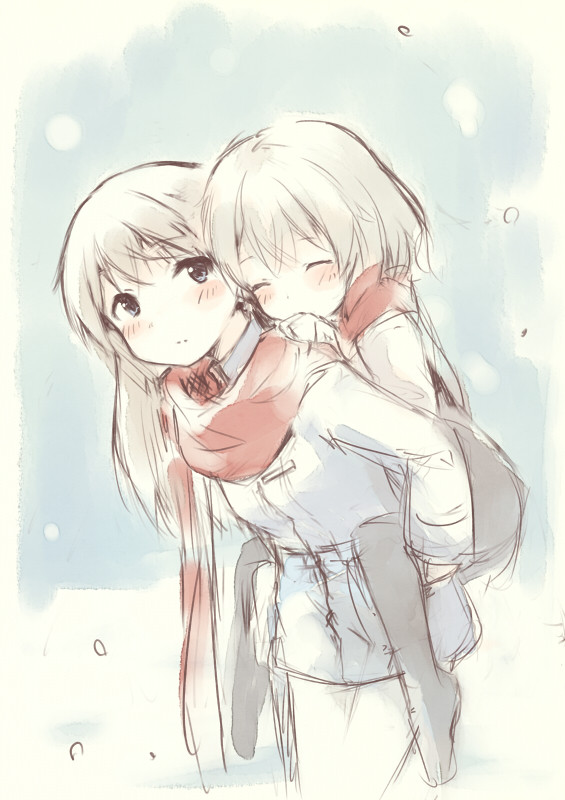 ari-chan Jan 22, 2015 11:33PM
Scarf = win

flips Jan 23, 2015 8:50AM
I require more Eila x Sanya in my life... Also more from this artist.
last edited at Jan 23, 2015 8:51AM

Shizuku-chan Jan 26, 2015 5:02PM
PEOPLE! I COMMAND TO SEE MORE PICTURES OF THESE TWO!

YuzuYuri Jan 26, 2015 6:38PM
There's actually alot of fanarts of EilaNya...just searched the net for more.
Rye Jan 27, 2015 12:07AM
Oh goddess EilaxSanya so beautiful!
@Shizuku-chan: there's more just search around! there's also the "canon" stuff like Himebana 1 2 3 they are pretty funny but you could ctrl+f eila or sanya for their parts. the last one on disc 3 has nice moment
last edited at Jan 27, 2015 12:33AM