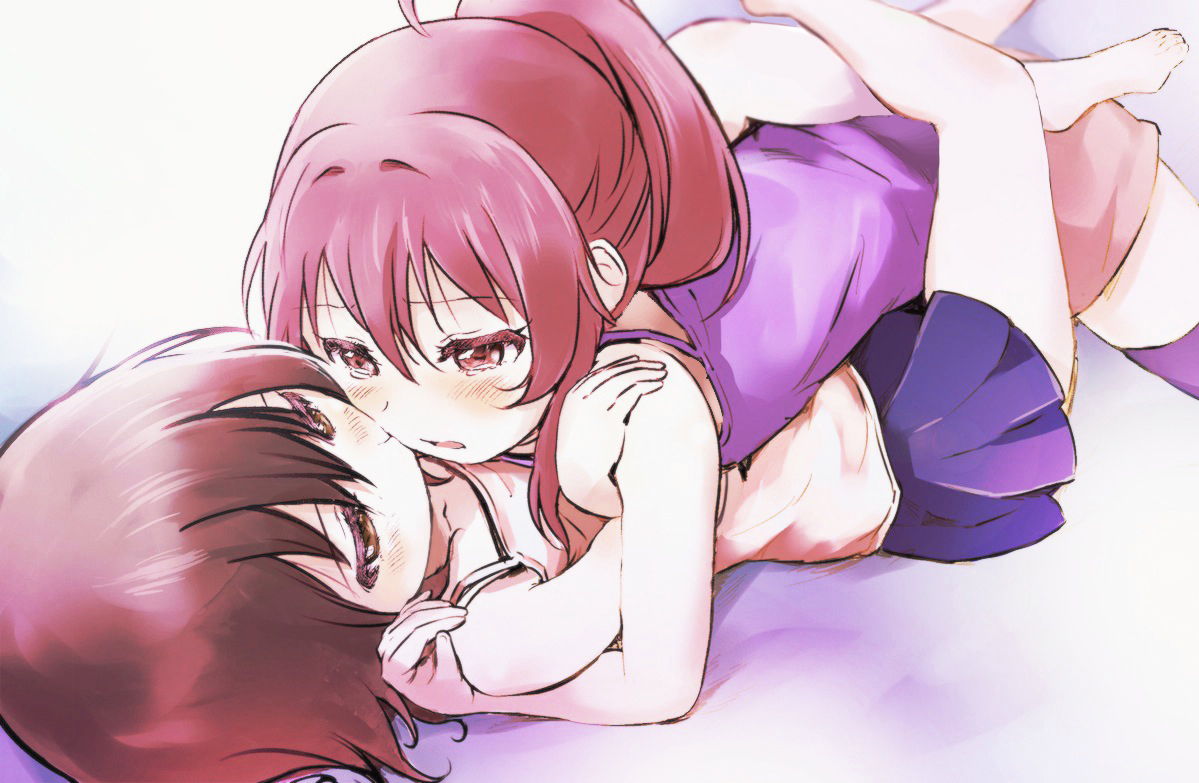 KyuKyu Nov 26, 2014 3:20PM
Even though pretty much the only moment they have together on the show is in the Christmas couples episode, they're still my favourite to pair together ;-;
ayano-chan Nov 26, 2014 5:55PM
I like this art :D

Hysterical Nov 26, 2014 6:03PM
Great couple. Great position. +1

ari-chan Nov 27, 2014 1:01AM
I don't ship it but they do look really good together.
Cheshire Cat Nov 27, 2014 4:44AM
I've always loved this couple. Need more doujin of them ♥
Serenata Nov 27, 2014 1:37PM
Woah! NO! this won't do... Ayano x Kyoko's force is just too strong!! IS ABSOLUTE

trafi Nov 27, 2014 3:48PM
These two just feel awkward together

YuzuYuri Nov 28, 2014 3:05AM
How did this ship happened?

ChuckGreene190 Nov 28, 2014 4:02AM
How did this ship even start? was it because of the puns? either way, this pic is too fucking adorable.

Waki_Miko Nov 28, 2014 10:58PM
They both love Kyouko.
I can totally see this ending in an OT3 like Maya x Momoko x Shinobu from Shoujo Sect

YamCakes Jan 3, 2015 12:34AM
Indirect sex with Toshinou Kyouko

AshuraX Oct 21, 2015 2:54PM
THE POWER OF PUNS COMPELS YOU
NobodySpecialxxxx Mar 1, 2016 4:13AM
I love the thought. But where's Kyouko?