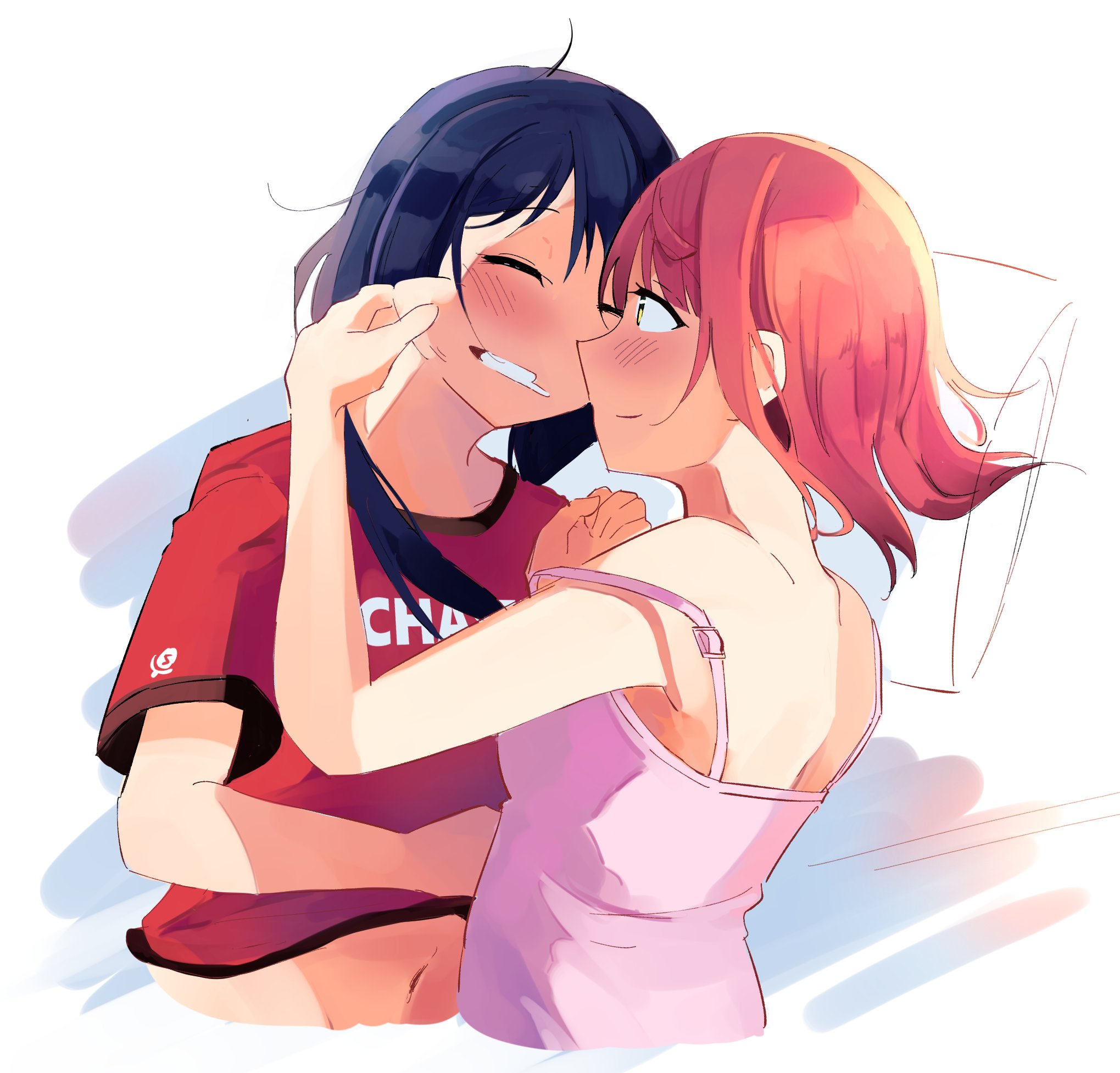 eromancer Sep 19, 2023 4:08AM
Now stay away from Yu-chan, and you won't have to worry about me hiding under your covers anymore ... Yandere

SSincere Sep 21, 2023 3:52AM
Now, now, this is by Myon — this Ayumu got over Yu in a big multichapter epic.

Ryqoshay Sep 21, 2023 6:23AM
I love Setsuna's CHASE! teeshirt. And that myon has been working through her solos for inspiration to design the other shirts she sleeps in. It just feels like a very Setsuna trait; the girl can't help loving being an idol even as she sleeps.