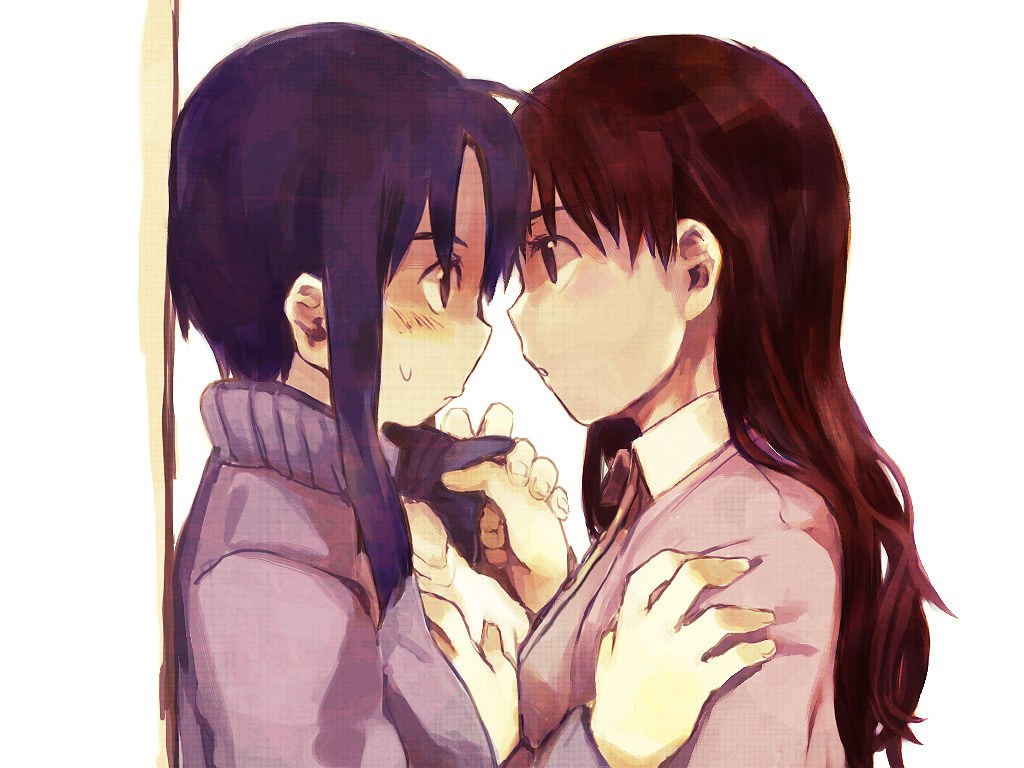 Thiron Nov 20, 2014 3:32PM
Nyamo, as PE teacher you're stronger.
If you're pushed to the wall, you obviously want to be.

Chikaon Nov 20, 2014 3:50PM
Oh man Nyamo x Yukari was one of my first ships. I actually think Azumanga was the series that got me into fanfiction and thus into yuri in the first place.
...Haha I just checked the tag and turns out there were other Azumanga stuff already uploaded before today. This makes me happy, but we need more!
KAIDOU Nov 20, 2014 5:24PM
My heart needs more of this ship

kickap00 Nov 20, 2014 5:45PM
YASSSSSS I love these two :) they were like my first experience with more mature, adult life yuri. Well except Yukari is very immature xD so Nyamo is there to balance her out. It's perfect.
Rosenakahara Nov 20, 2014 6:26PM
I fiercely support this ship, not like these two are getting any guys anytime soon anyway.
Rye Nov 20, 2014 9:40PM
To all the above: yeah right? those 2 should go all the way!

grayrain Nov 21, 2014 12:19AM
Still my favorite all-time ship. Need way, way more of them.

Kitsune Spirit Nov 21, 2014 10:20AM
All aboard!! Need more of this.

corvus Nov 21, 2014 11:25AM
Best pair ever!

KcaT Dec 3, 2014 12:27PM
Well now I wanna read!
kagakujinjya Feb 15, 2015 7:12AM
This is where the "You're asking for it" argument really valid.

yurinaissance Jun 6, 2016 9:02AM
Geez... This two hope will end up together...