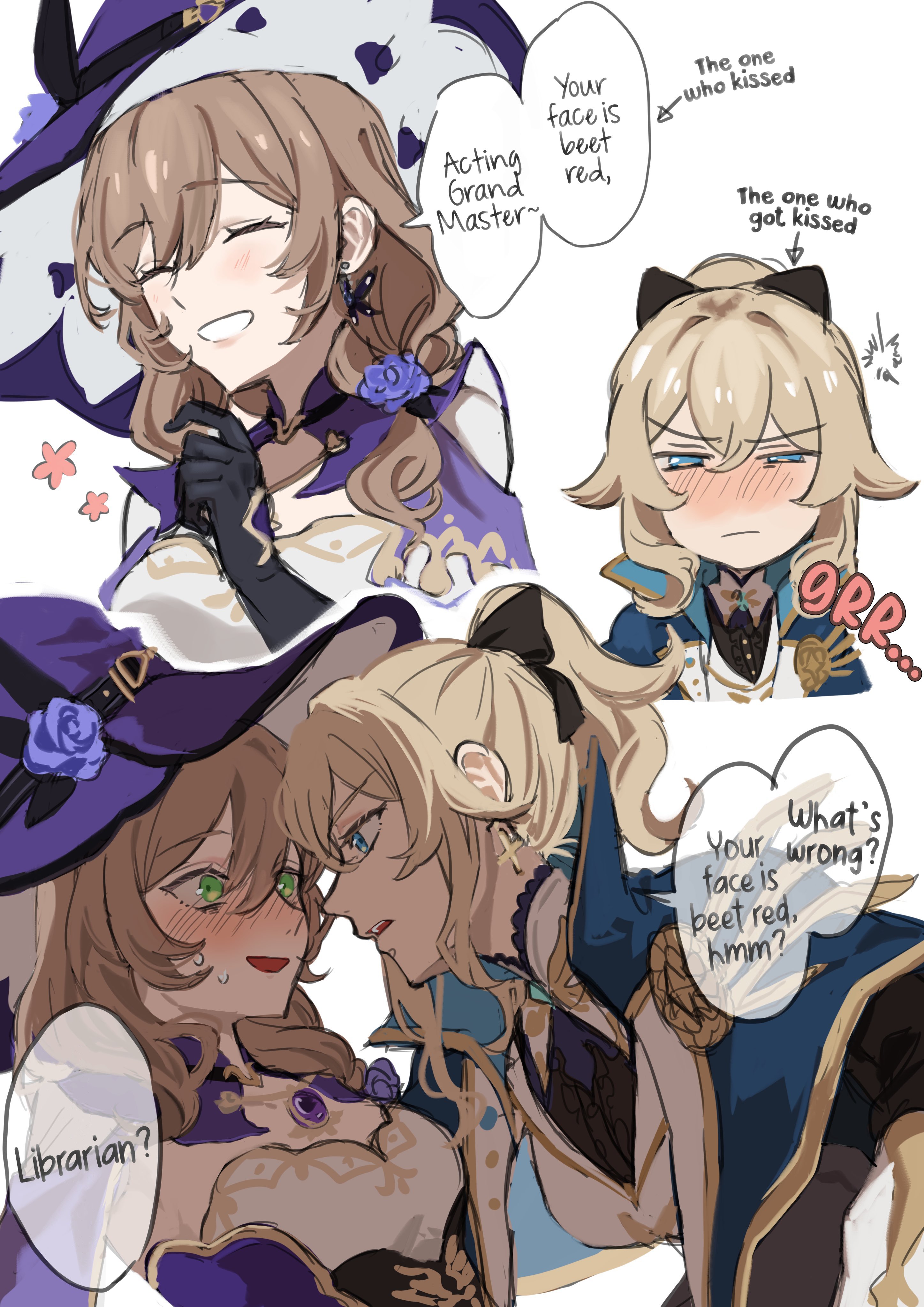 Lvia Sep 9, 2023 7:37AM
woah rare dominant jean

Dayer Sep 9, 2023 8:33AM
someone's angy

AkinomaHNU Sep 10, 2023 2:01AM
^she's not angy; she's hony

Alphabus Sep 11, 2023 8:18PM
When the submissive top gets some liquid encouragement the power bottom gets flustered.

IresaFan Sep 12, 2023 7:23AM
This situation was promptly corrected by Lisa later that nite, topping Jean harder than she's ever had

Flandaim36 Sep 12, 2023 8:49PM
Eh liquid encouragement depends on the source of it.

Yasako Sep 13, 2023 10:49PM
It bothers me that instead of the Great NozoEli Revival we got a Genshin substitute. Hmph! HARRUMPH!

juanelric Sep 15, 2023 2:17PM
Unusual top Jean
Medusa Oct 9, 2023 9:14AM
And this is when Lisa show her who's the top