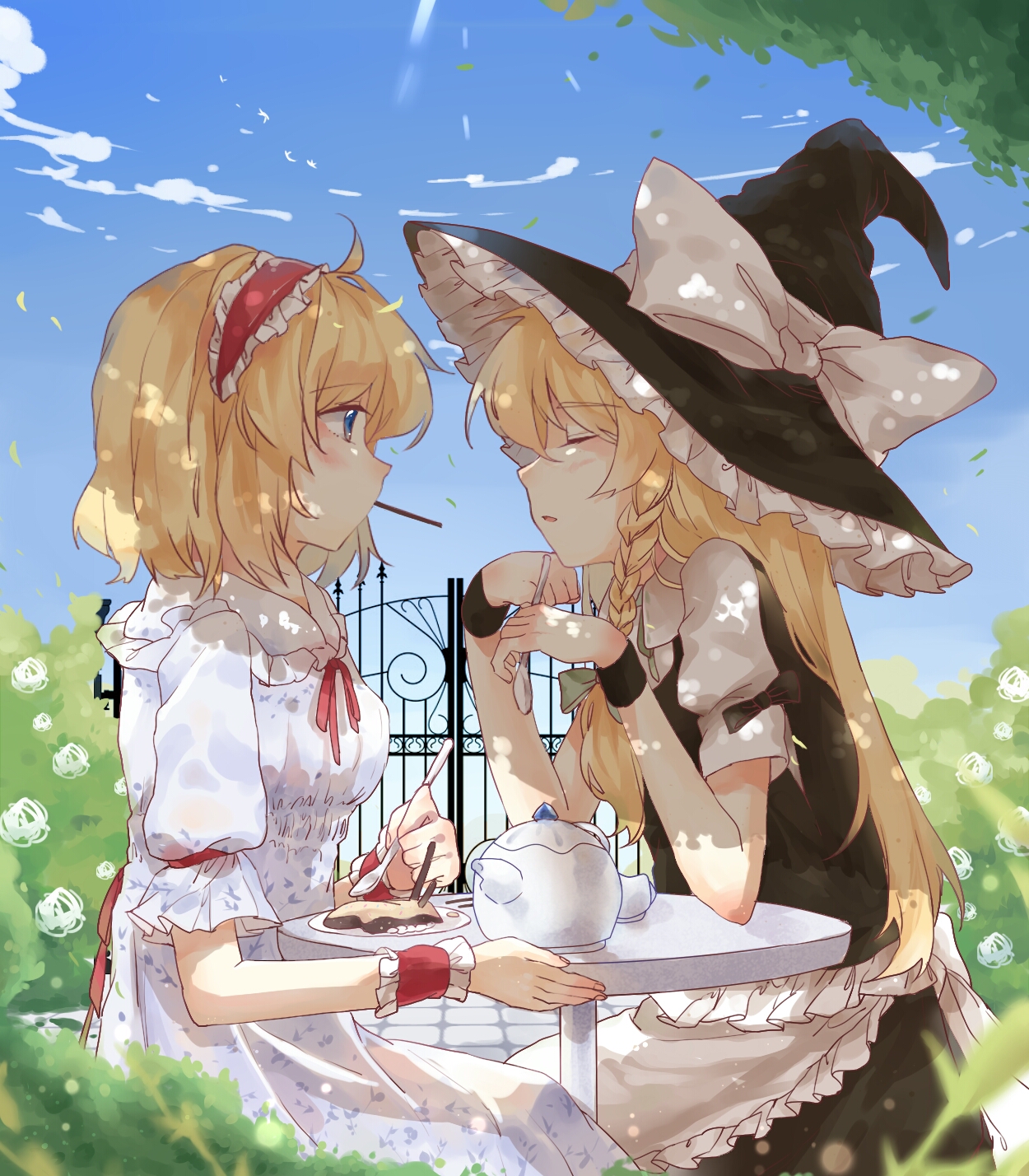 GrimEater Aug 18, 2023 8:39PM
Lovely tea party

Eagletanker Aug 18, 2023 10:12PM
We need more lesbian tea parties, just in general. World would be much better place.
nintenplayer Aug 19, 2023 4:48AM
Always good to see these two
elevown Aug 19, 2023 3:11PM
I wish Zun would just officially marry these 2 lol

Moedred Aug 21, 2023 10:50AM
*And start a Civil War of Touhou?
nintenplayer Aug 24, 2023 12:41AM
^ Yeah Marisa has so many amazing ships and their respective following, if only one of them became canon people would freak out
last edited at Aug 24, 2023 12:42AM