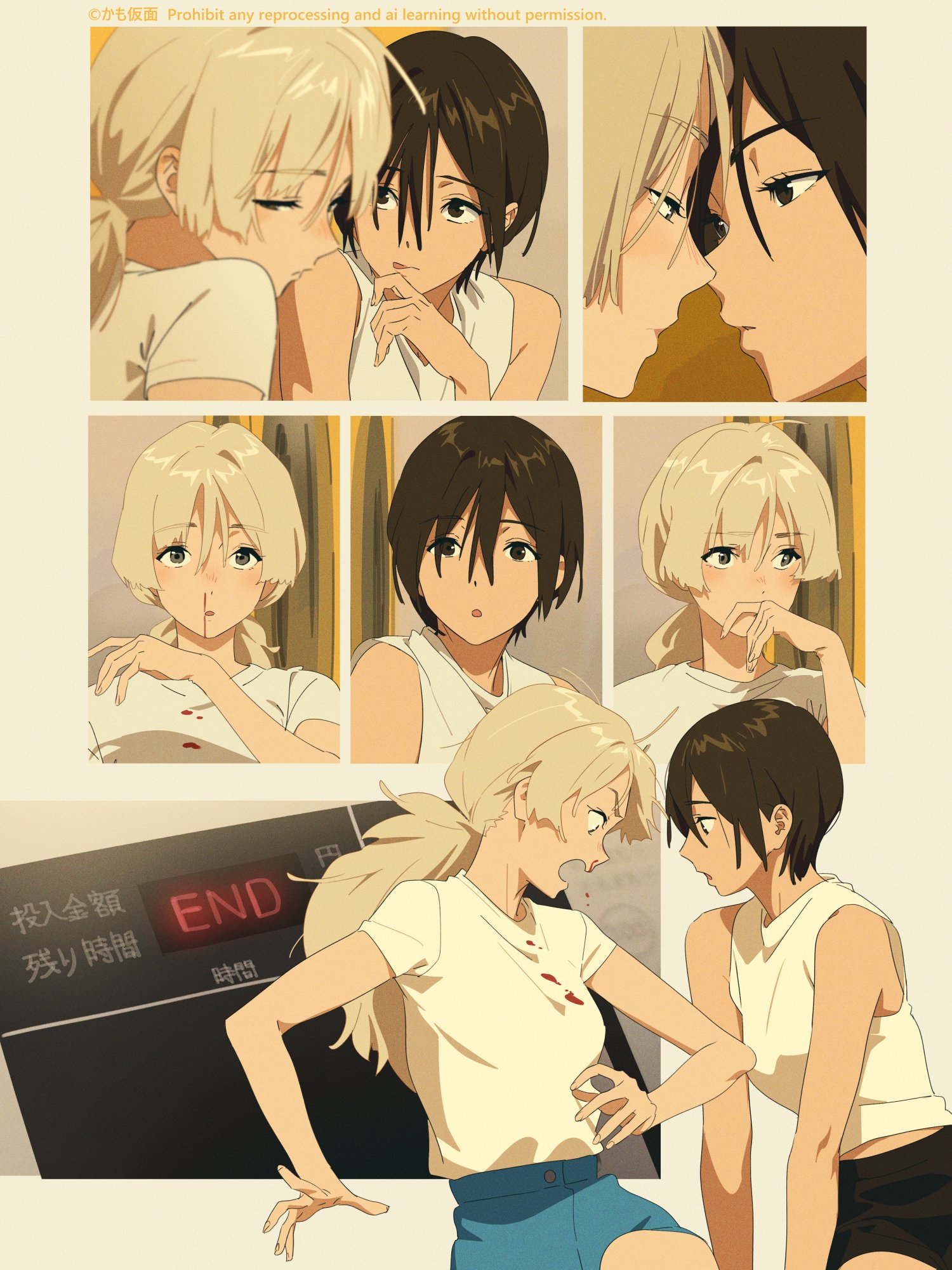 GrimEater Aug 14, 2023 10:29PM
Time to wash again
FluffyCow Aug 14, 2023 11:26PM
More laundry means more time to kiss

inactivehunter Aug 14, 2023 11:47PM
I need more of these two, they're so cute
treefroog Aug 15, 2023 1:43AM
Kamo Kamen the GOAT
Swag Wagon Aug 15, 2023 5:37AM
The head bump from earlier was probably more devastating than the initial reports
luinthoron Aug 15, 2023 7:38AM
That initial smash did have its consequences.
Drago928 Aug 15, 2023 8:01AM
I demand a proper series/one shot

Dayer Aug 15, 2023 9:19AM
me when I'm trapped in an endless loop of doing laundry because she keeps headbutting me while going in for a kiss so I nosebleed and have to wash my shirt again
nintenplayer Aug 15, 2023 1:24PM
This. needs. to be. SERIALIZED.