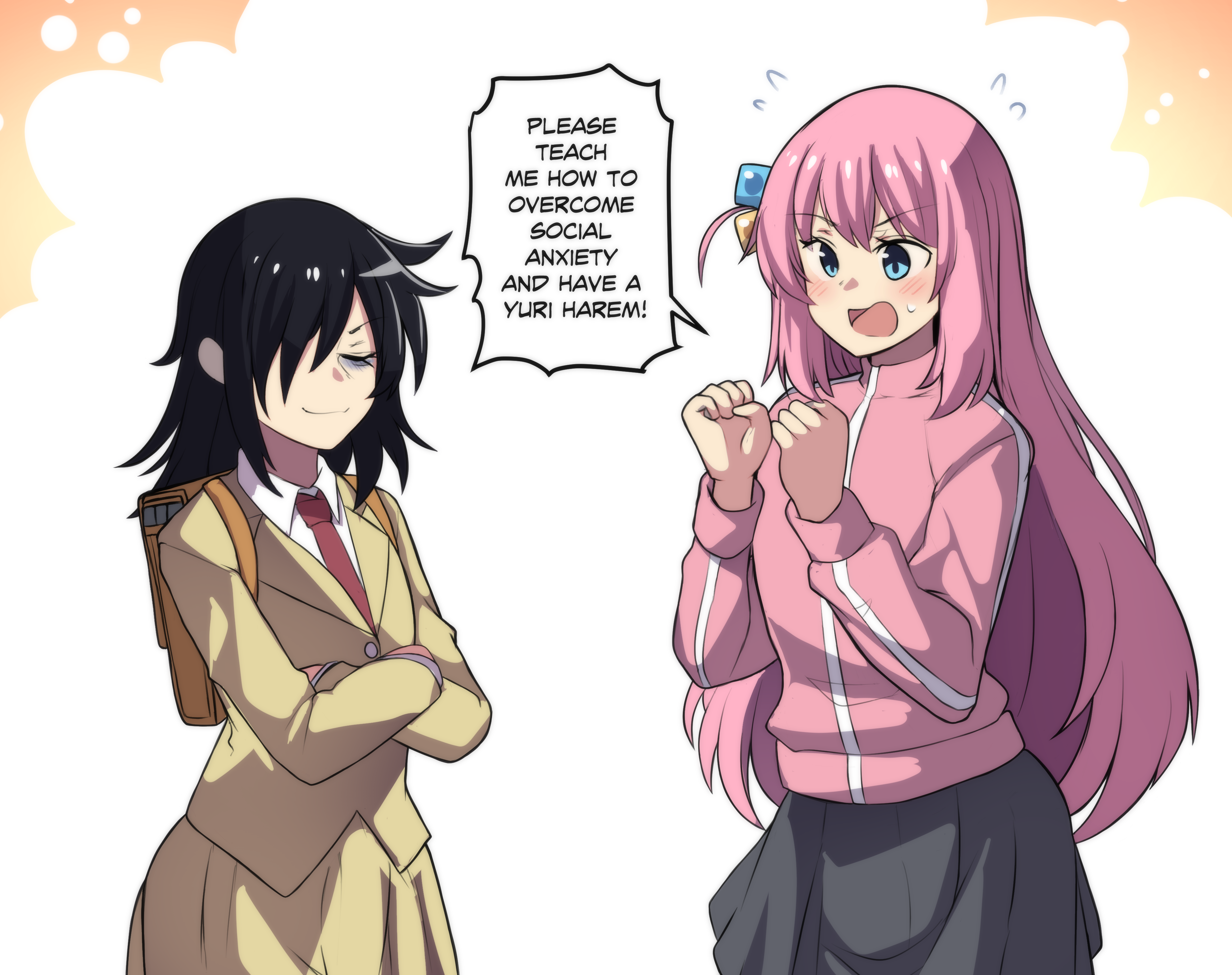 Givemeanaccount May 22, 2023 9:09PM
Well, you've already accomplished one of those things, Bocchi

GrimEater May 22, 2023 9:24PM
One is useless the other is a mess.
Guess.

herenowforever May 22, 2023 11:30PM
Asking advice from a veteran, eh?
luinthoron May 23, 2023 6:46AM
Dear god, she's actually going to teach her, isn't she...? We already know she can't help but show off all of her entirely nonexistent skills.

Maximus66 May 23, 2023 11:05AM
Best Bocchi art so far
FluffyCow May 23, 2023 5:31PM
This is a great dynamic haha