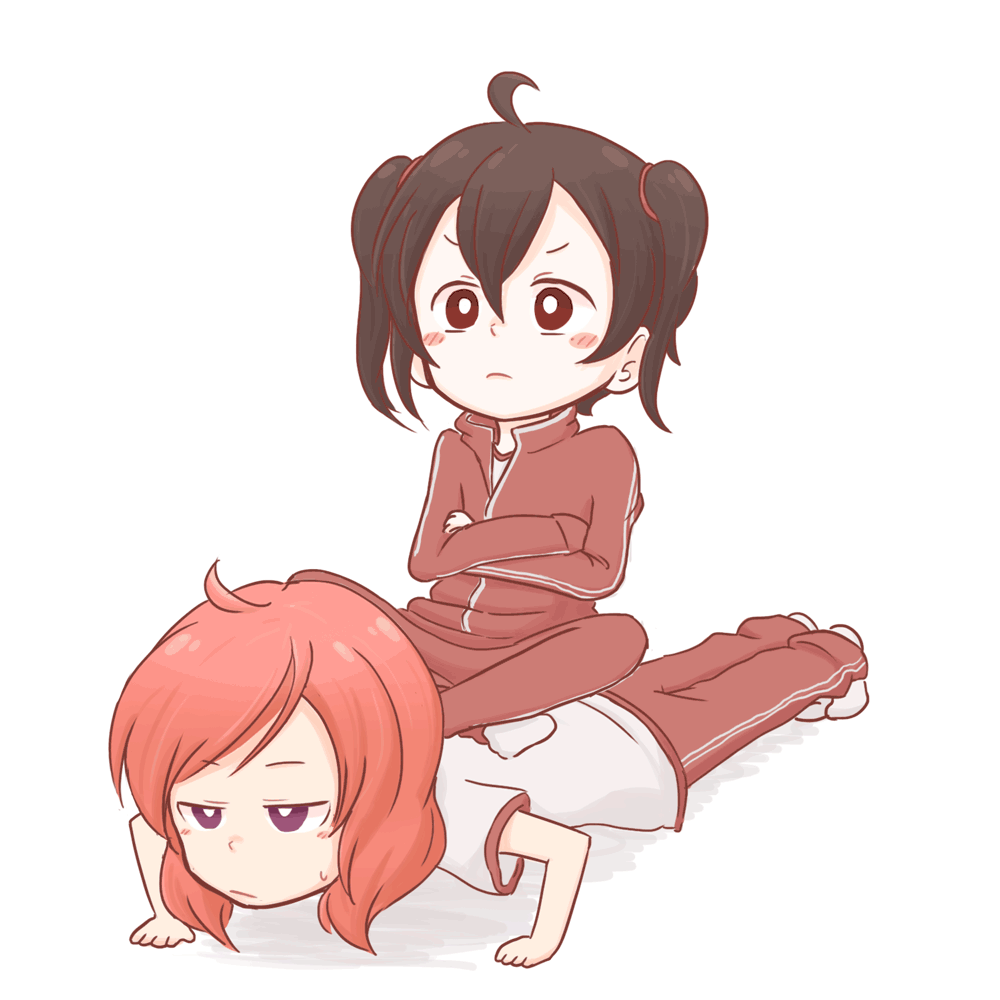 Light-Chan Oct 28, 2014 3:48PM
WOW Maki Chan sure is strong

Chantelune Oct 28, 2014 4:09PM
That's the power of love at work. :3

ari-chan Oct 28, 2014 5:55PM
My favorite tumblr gif (didn't know you could post gifs here)

AkikoXi Oct 28, 2014 11:10PM
It's good to hear that Maki -chan is that strong, but, i think it 's better if Nico is lying under her while doing the push ups
ψ(`∇´)ψ

AkiraH Oct 29, 2014 3:41AM
^totally agree xD btw Akiko I love ur avatar
last edited at Oct 29, 2014 3:41AM

rukia Oct 29, 2014 4:26PM
lol i find this very cute

vempriex Oct 29, 2014 5:46PM
U go girl (Maki)..Nico knows Maki dominates =P

YuzuYuri Oct 30, 2014 3:22AM
I'm surprised that Dynasty supports gif. Is this the first? o.o
Anyway, love this lol. Maki-chan's so cool~

yuri-sama Nov 2, 2014 6:56AM
Nico, your bae sure is strong.

AkikoXi Nov 9, 2014 7:52AM
@Akirah
Thanks. :)
Though I'm not not sure if you're referring to my old avatar or my current avatar though. >_<
---
Just saw this on google, and I was kinda like seeing this a bit connected to this gif. XD

Okay forgive me >_<

botmj Dec 6, 2014 12:48AM
@AkikoXi o.O
BakemonoJoker Mar 8, 2015 5:53PM
XD

Super NovaStar Jul 2, 2015 11:08AM
Well for such a rich girl who has everything she but who knew that she could do push-ups
EvilDevil Jul 7, 2015 9:37AM
)
last edited at Jul 19, 2015 10:37AM
CupCakeHappy Jul 25, 2015 10:11PM
Nico enslaving Maki... Is kinda fun...

BakaChiki May 13, 2017 2:03PM
10 outta 10.

leonkennedy142 Sep 12, 2017 9:02AM
Meanwhile. In the Army