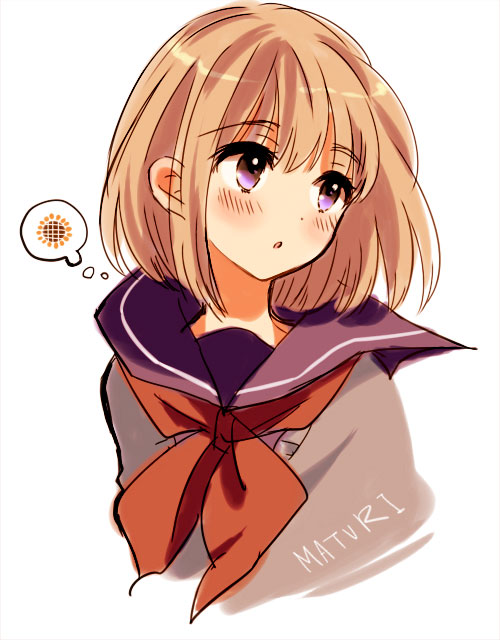 elevown Oct 17, 2014 5:03AM
Maturi?

Thiron Oct 17, 2014 10:18AM
Engrish desu.
I guess the mistake is because "ts" is a single sound, not "t"+"s"

Nezchan Oct 17, 2014 12:00PM
I often don't like airheads in fiction, but I adore Matsuri. I wonder why.
Matsuri really isn't an airhead though, save where her love for Miss Sunflower is concerned. She's actually showed many times that she's pretty sharp, more than even she realizes.
BakemonoJoker Oct 17, 2014 1:27PM
MA Tv R1 ? :D

flips Oct 18, 2014 2:46AM
Always thinking about Miss Sunflower :p

Kankneet Oct 18, 2014 7:11AM
It's not "Engrish". Depending on which romanization system you use, つ can be transliterated as either tsu or tu.
Email Oct 20, 2014 9:08PM
I like it!

shen123 Feb 25, 2016 12:00AM
ohoho adorable