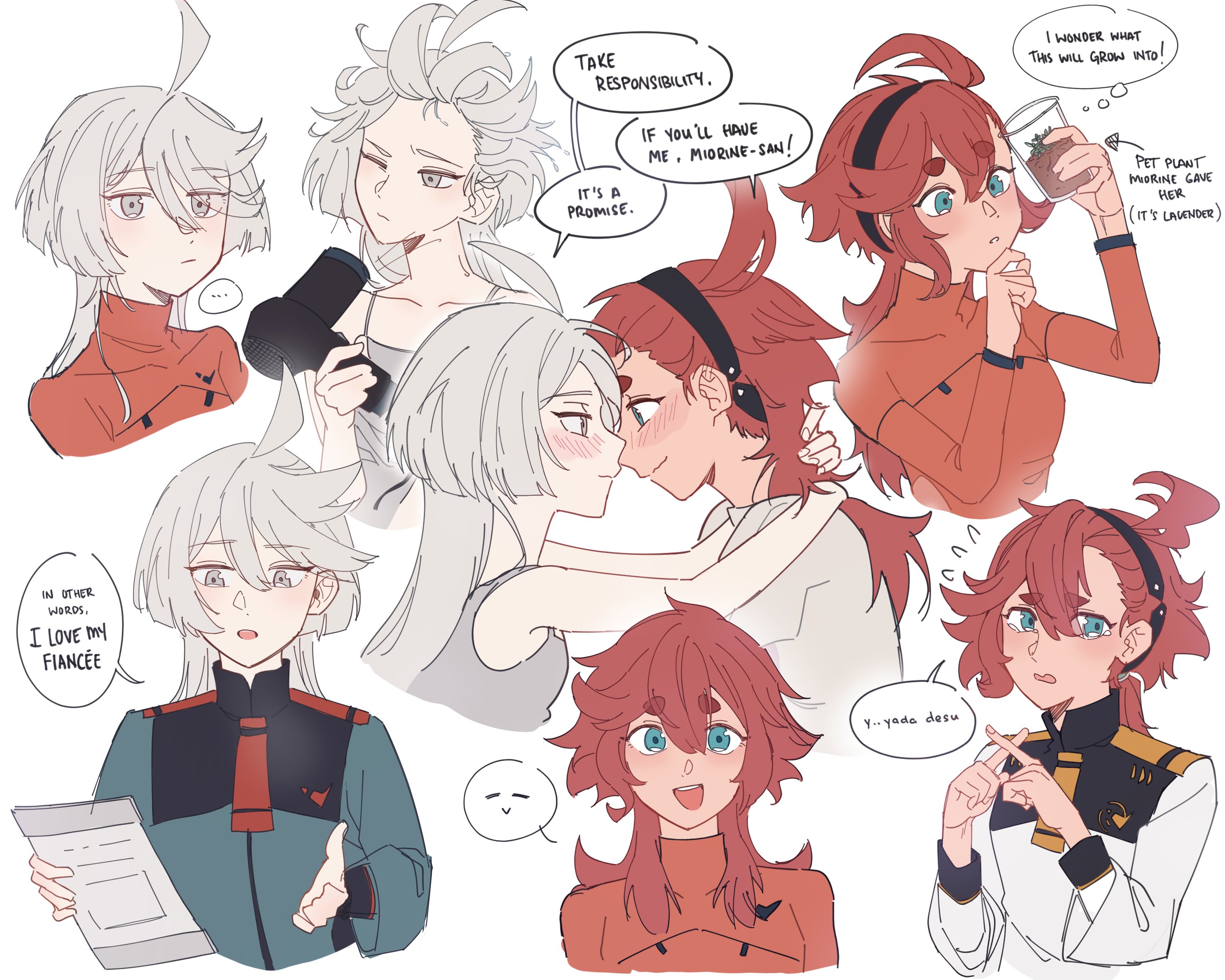 Givemeanaccount Mar 10, 2023 9:24PM
"In other words, I love my fiancée"
Damn, wish I could've heard the entire thing. Sounds very insightful and intriguing.
last edited at Mar 10, 2023 9:30PM

DarkSlushie Mar 10, 2023 9:38PM
tfw your gf puts together a formal business presentation about how much she loves you
luinthoron Mar 11, 2023 5:36AM
We know.

ninryu Mar 11, 2023 7:48AM
Artist's comment: "i literally cannot stop thinking about these gundam gays"

naschyamamoto Mar 13, 2023 2:27PM
Wait is Miorine wearing Suletta's red shirt in the top left?

lenne18 Mar 16, 2023 4:44AM
That's a standard suit for Asticassia students