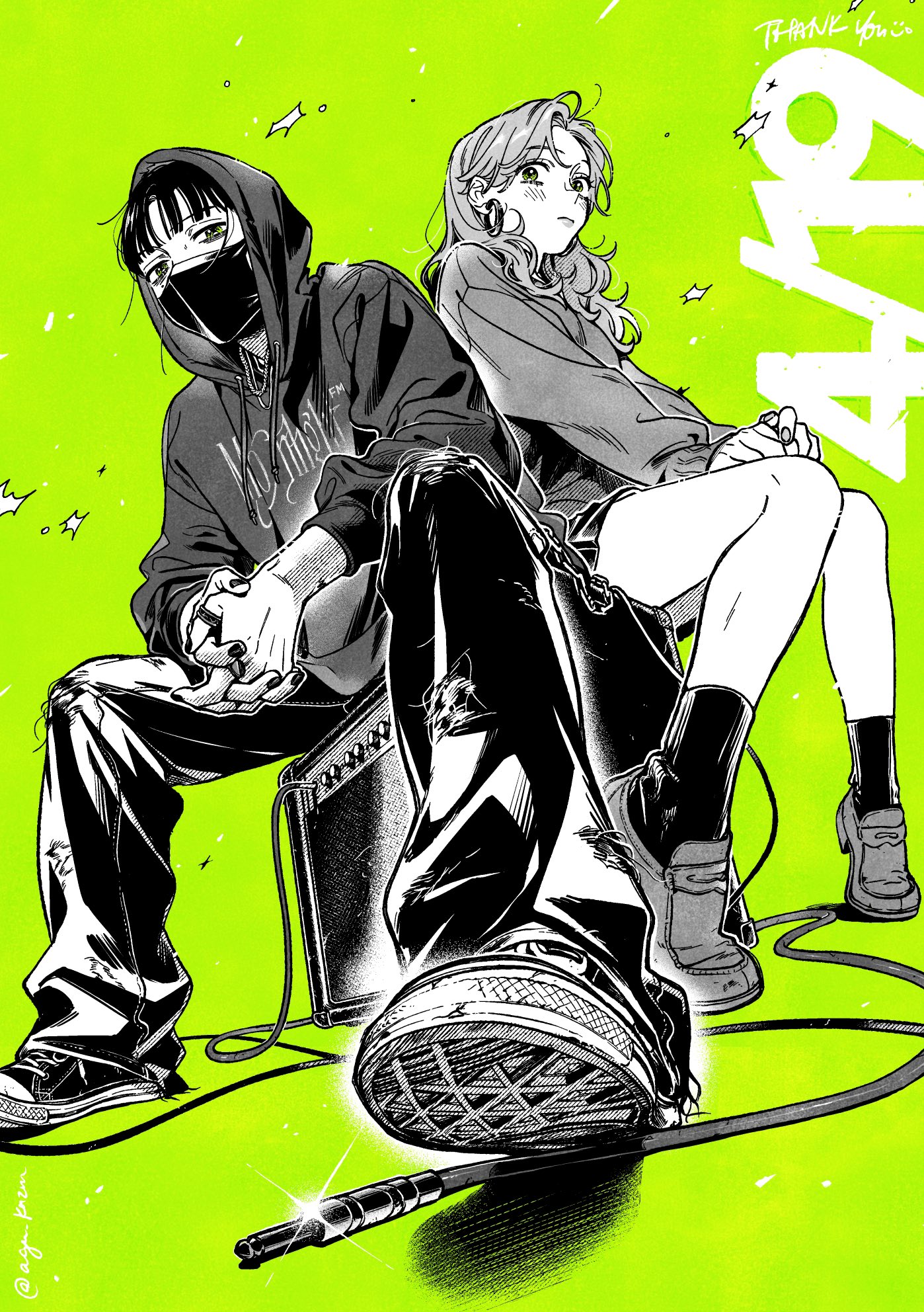 19CharacterUsername Feb 11, 2023 3:32AM
These two always look super cool
luinthoron Feb 11, 2023 5:25AM
Very nice.

Missigno Feb 11, 2023 6:23AM
From what I understood it finally gets a physical copy, congrats!

InMyFlesh Feb 11, 2023 3:06PM
I will most certainly be buying the english version!!

FoxPaw Feb 11, 2023 5:55PM
Love these dynamic angles! The detail on their clothes are great! All the way down to the cracks in her converse's rubber.
last edited at Feb 11, 2023 5:56PM
ASuckerForYuri Feb 12, 2023 4:26AM
Gosh, this series will always be my top favorite! Can't wait to have physicals !

Lightsteam Feb 12, 2023 7:52AM
I was at the supermarket the other day, and when Nirvana played on the radio, I thought of theses two. It made me happy.

Reirin Feb 12, 2023 8:01PM
Huh cool, actually can you imagine this image with Wednesday and Enid?

cookiecutter Feb 13, 2023 2:38AM
Very curious as to how the bound volume will read and whether or not it'll be printed in BW or in color with the green accents. Hoping it sells well, I love the way this artist draws!!

YuriNerd5117 Apr 6, 2023 12:16AM
The art is incredible I am a huge fan! Can't wait to read more of this wholesomeness!