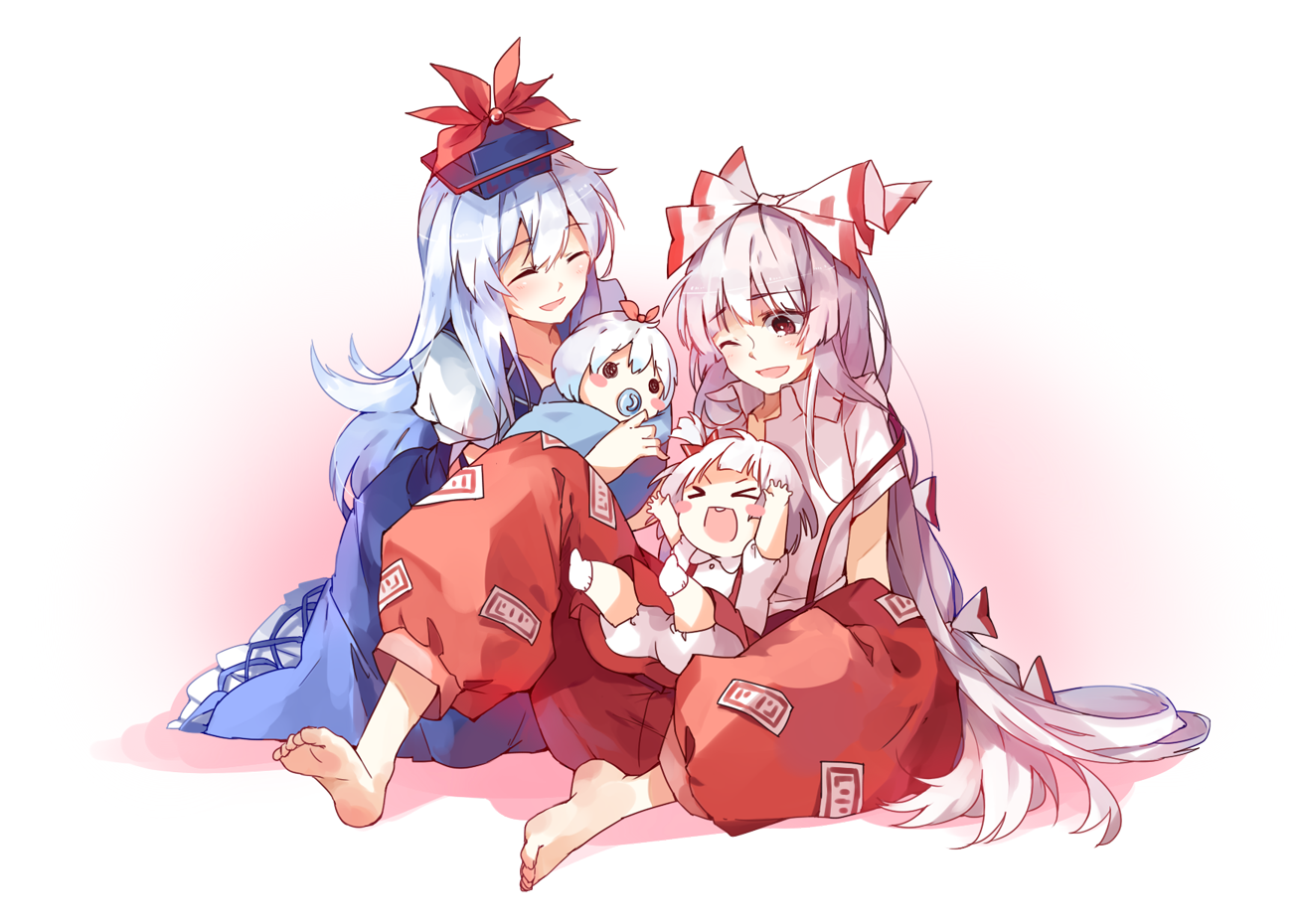 flips Sep 30, 2014 11:20PM
It's adorable how the babies are usually even a mix of the character's outfits, not only phyisical looks xd

Nezchan Oct 1, 2014 1:18AM
Presumably they went to Eirin to get some variation on cloning done.

Atkar Oct 1, 2014 6:46AM
squeals happily
Jayme Oct 1, 2014 9:36AM
So cuteee
[deleted] Oct 1, 2014 10:41PM
Grabs insulin pen Adorabetes, worth it.
jaggyd Oct 2, 2014 11:30AM
makes an unholy noise
I need more MokoKein bebes in my life

justtestinfo Oct 5, 2014 1:08AM
Agreed, we need more babies for my fav pair...

yuikumari Jan 22, 2016 7:13PM
there babies look so adorable

Jathea Apr 25, 2016 5:04AM
the younger one looks so cute
Nekofanatic Dec 2, 2017 1:39PM
flails incoherently (>人<;)
last edited at Dec 2, 2017 1:41PM