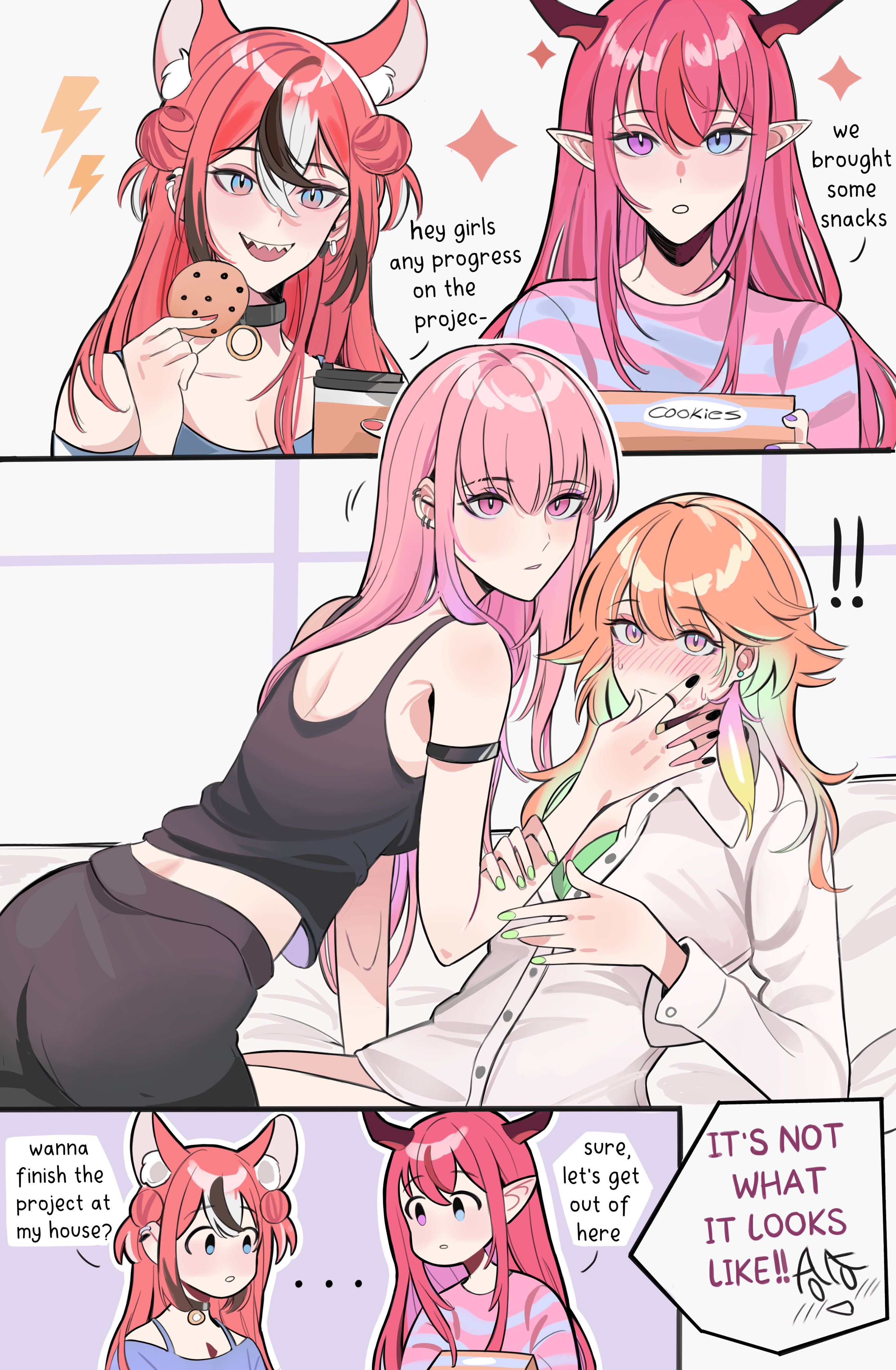 Givemeanaccount Dec 16, 2022 9:54PM
Is this a continuation of the previous Takamori pictures? Even if not, I'd like to think they are.
last edited at Dec 16, 2022 9:55PM

Yuri Yuriyuri Dec 16, 2022 10:45PM
Bae and IRyS are surely going to go and get lots of work done once they're by themselves, just look at them.

Sanrai Dec 18, 2022 12:59AM
I think this one calls for the left to right tag too.
satsuno Dec 19, 2022 9:07PM
Why do baelz look so hot here, irys looks so pretty too