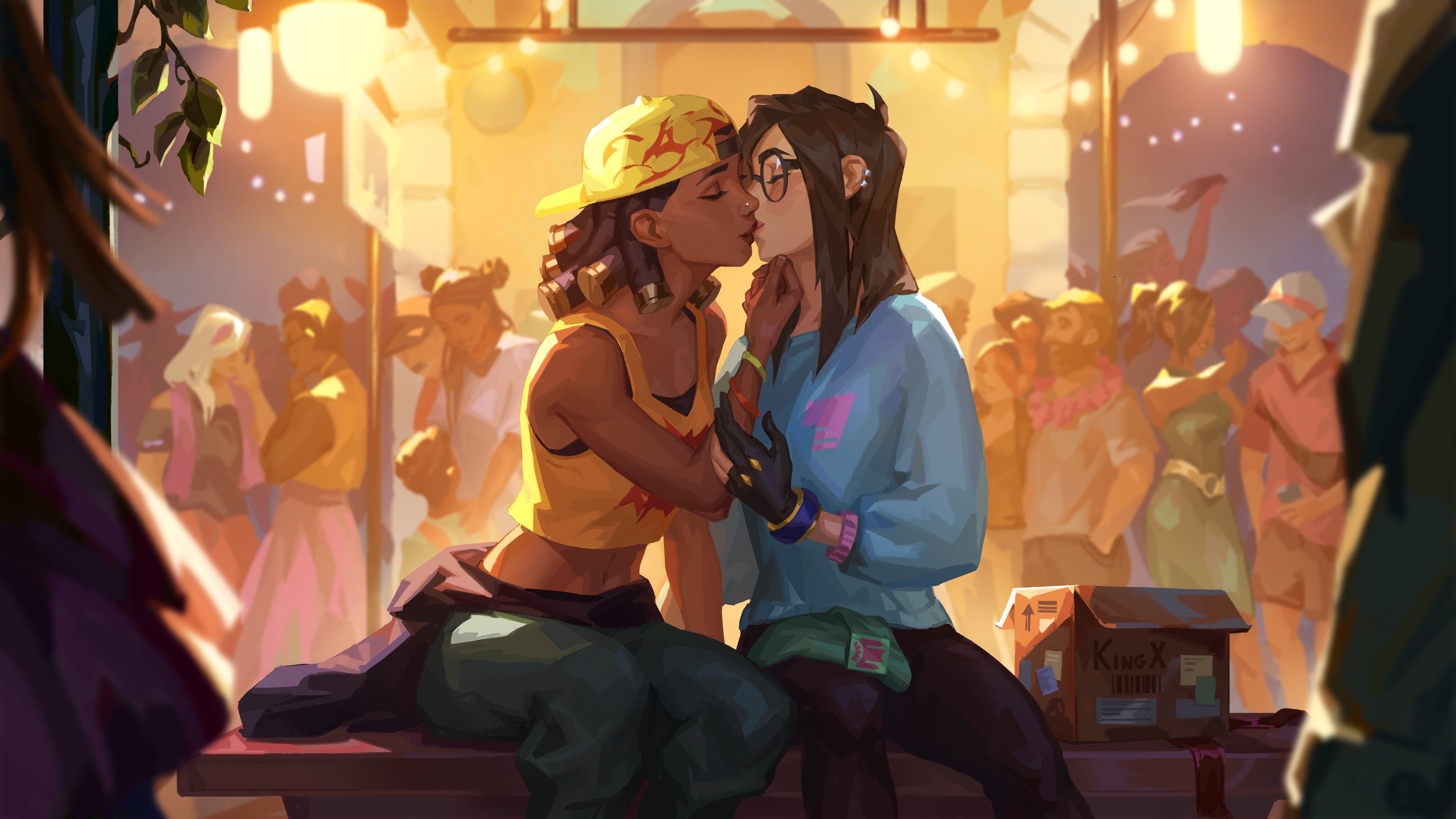 GrimEater Dec 12, 2022 10:50PM
Official

IcePony Dec 13, 2022 1:03AM
Canon
FluffyCow Dec 13, 2022 1:19AM
Official/Canon is the best.
nicc Dec 13, 2022 2:00AM
Man they were being so obvious about it that even the other characters knew i love them so much man this is so cute

Missigno Dec 13, 2022 7:13AM
How to make people of culture happy, incels cry and give an amazing official picture, do it like Valorant

Dayer Dec 13, 2022 8:46AM
The best part was after this image was posted, Valo players reported their games were way less toxic, because all the bigots left to "boycott" this game.
KingZDj Dec 13, 2022 6:27PM
Seeing the official tag does good things to my brain
The Real Haman Karn Dec 14, 2022 11:10PM
i didnt even know valorant had lore to Be gay

flowrkittn Jan 20, 2023 2:16PM
"Worst kept secret" indeed.