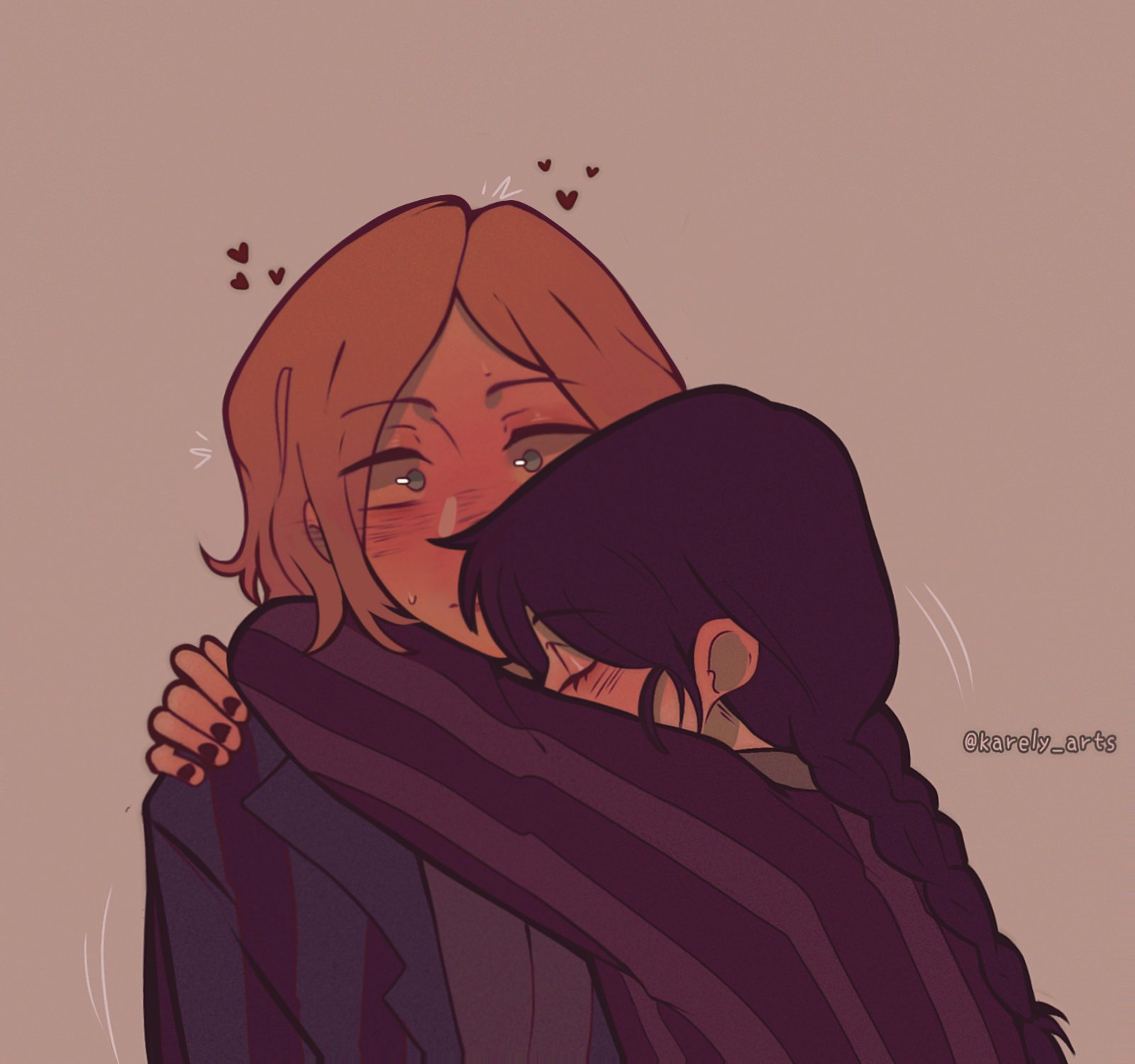 GrimEater Dec 12, 2022 8:36PM
Puppy love

Kat_2205 Dec 12, 2022 10:08PM
After having watched the first season, I doubt these two would actually get together, but they do make the most sense. When I actually thought about it, the only character (excluding family) who Wednesday listens to, actively tries to be considerate to, lying about snood placements instead of outright saying she hated it--then actively giving in and wearing it later and even willingly returning prolonged contact to--aka the hug is Enid. If nothing else, they're a great example of unlikely besties
last edited at Dec 12, 2022 10:09PM

Waterlemon Dec 13, 2022 5:34AM
tbh idk why they even gave Wednesday love interests. Both were so bleh and superficial. if there was ever a YA <C that should have been aro ace, its Wednesday. I will take Enid either as the bestest bestie or a love interest (as long as its actually well written, otherwise forget it).

zokoi Dec 13, 2022 5:56AM
After having watched the first season, I doubt these two would actually get together, but they do make the most sense.
agreed. Wednesday's interactions with her love interests feels so... lame and lacking compared to Wednesday interacting with Enid. I don't ship these two but I understand why people ship them so much.
Kurookami Dec 13, 2022 7:03AM
Yeah. I ship them as friend/lovers, but it's more because Enid is litterally the only one I can see working with Wednesday. Nearly dropped the serie when we got the "male love interest". Honestly didn't even expect to get a "romance" in this serie.
Also, you know, black cat/golden retriever vibs are just fun to play around.

Dayer Dec 13, 2022 8:54AM
Wednesday initiating the hug? impossible :O

ArsenicCatnip Dec 15, 2022 6:00PM
Love how the entire fandom decided on either aroaceWednesday or WenClair