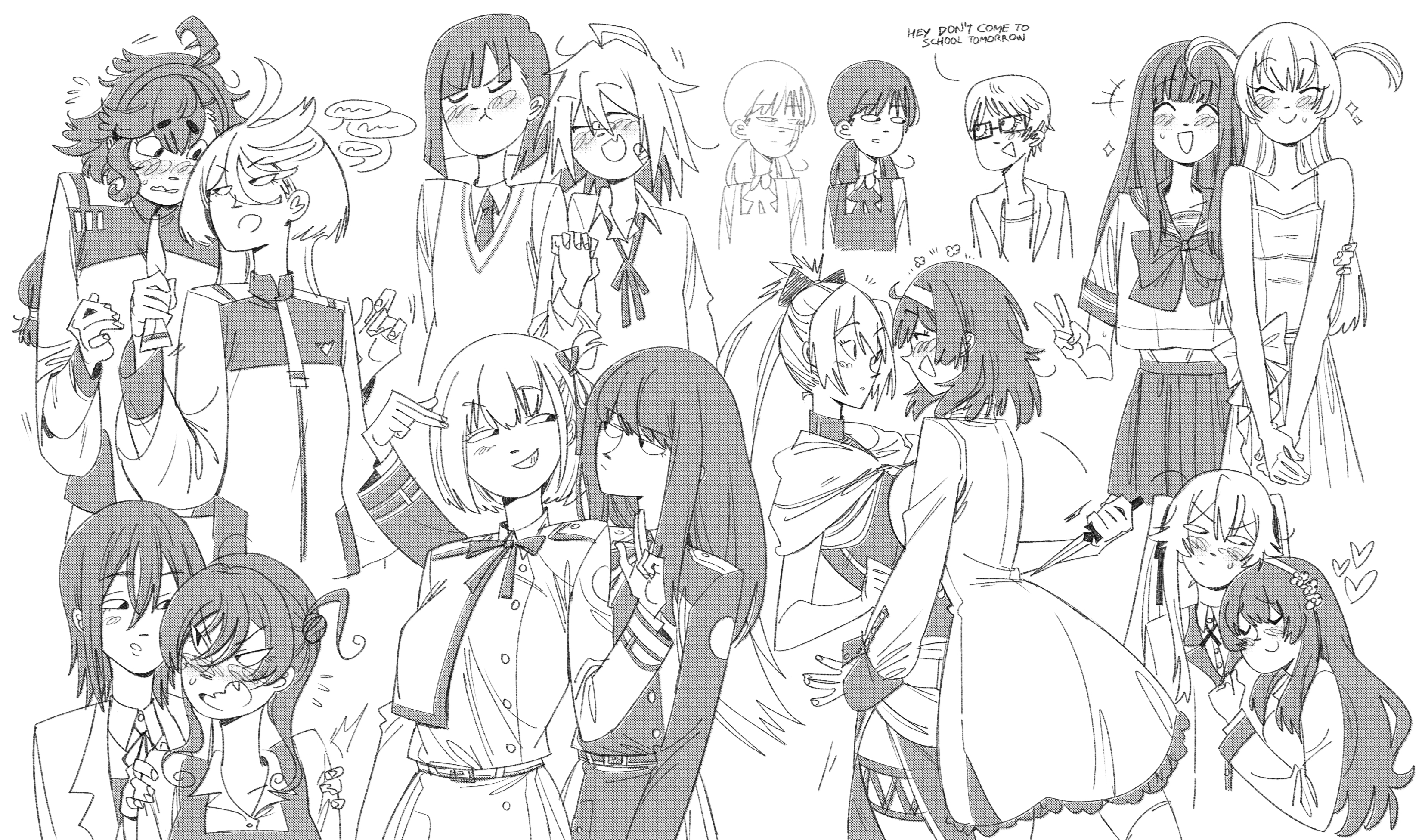 Yoorie19 Dec 5, 2022 11:19PM
Whoa, the 2022 hottest couples
MaidBlank Dec 5, 2022 11:32PM
i just want takina and chisato to be happy and hold hands forever

benja Dec 6, 2022 12:27AM
Great pic, I'm surprised there's no shamiko/momo or keke/sumire but y' know there's just so much characters you can put in a single pic

livingice Dec 6, 2022 2:11AM
2022 greatest hits in one image
luinthoron Dec 6, 2022 4:07AM
Very nice. ^_^

Yuri Yuriyuri Dec 6, 2022 6:32PM
Very nice compilation.

Yasako Dec 6, 2022 8:29PM
i need shokei shoujo vol 6 in english more than I've ever needed anything else in my life
KS YuuHaru Dec 6, 2022 8:36PM
Purin and Serufu, sometimes i forgot what that pairing exist jaja

Cacuga Dec 8, 2022 10:07AM
I don't envy the guy that had to put the tags.

Zen-Pai Dec 9, 2022 1:44AM
I see, a person with culture. Excelente

AlchemyGuardian Dec 10, 2022 3:15PM
Komichi and Erika!!!! Glad to see them recognized like this! They're one of the sweetest pairings ever!

juanelric Jan 10, 2023 12:29PM
This reminds me I gotta watch Kakegurui Twin
motormind Feb 11, 2023 12:10PM
Aw, Purin looks so happy holding hands with Serufu. In her own way, that is. Love those two!