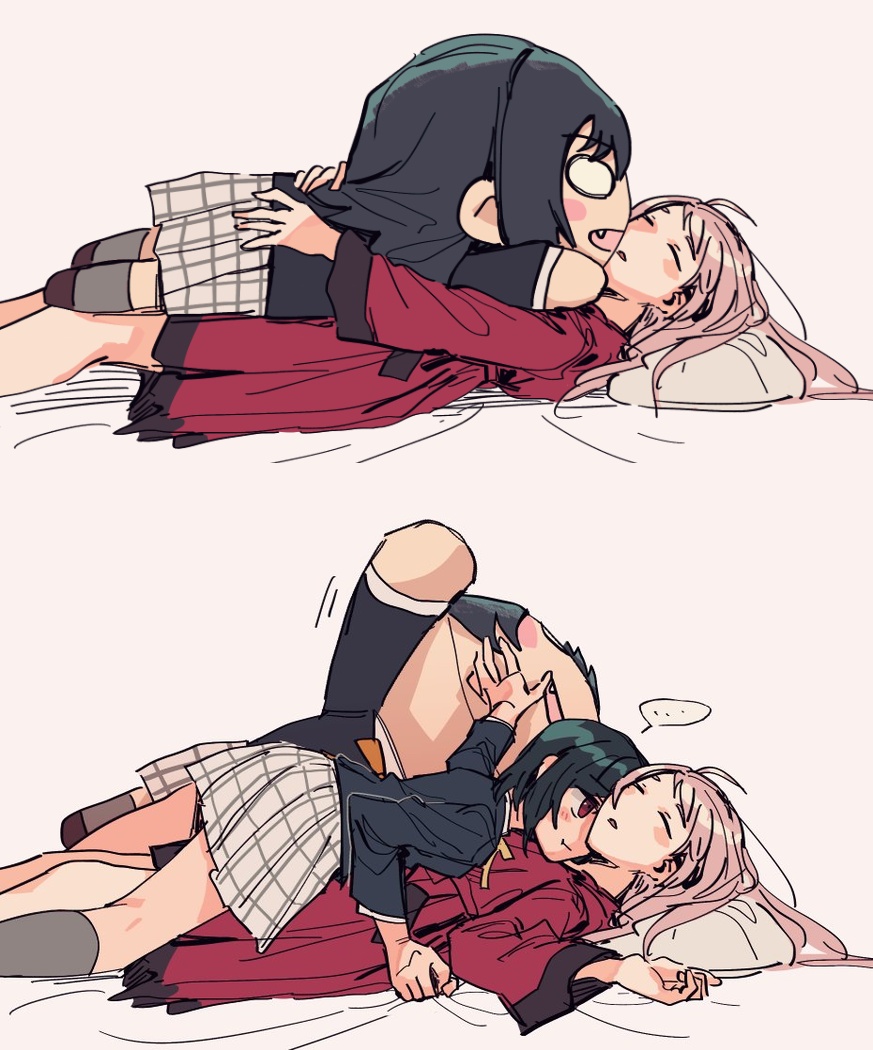 FluffyCow Dec 2, 2022 8:59PM
Sneaky

Yes_Cantaloupe Dec 2, 2022 11:19PM
lol good+cute
nio_neka Dec 3, 2022 11:08AM
for a second I thought this was Lycoris Recoil from their outfits. but still, this is so adorable.
last edited at Dec 3, 2022 11:08AM
KingZDj Dec 3, 2022 6:08PM
lmao at least im not alone with thinking that it was lycoreco but this is fine too

juanelric Dec 4, 2022 1:35AM
Make three with me
BV Dec 4, 2022 4:50AM
I did mistake an image from this batch as being a different pairing than it is, but unlike you three, that wasn't this one, but another one.