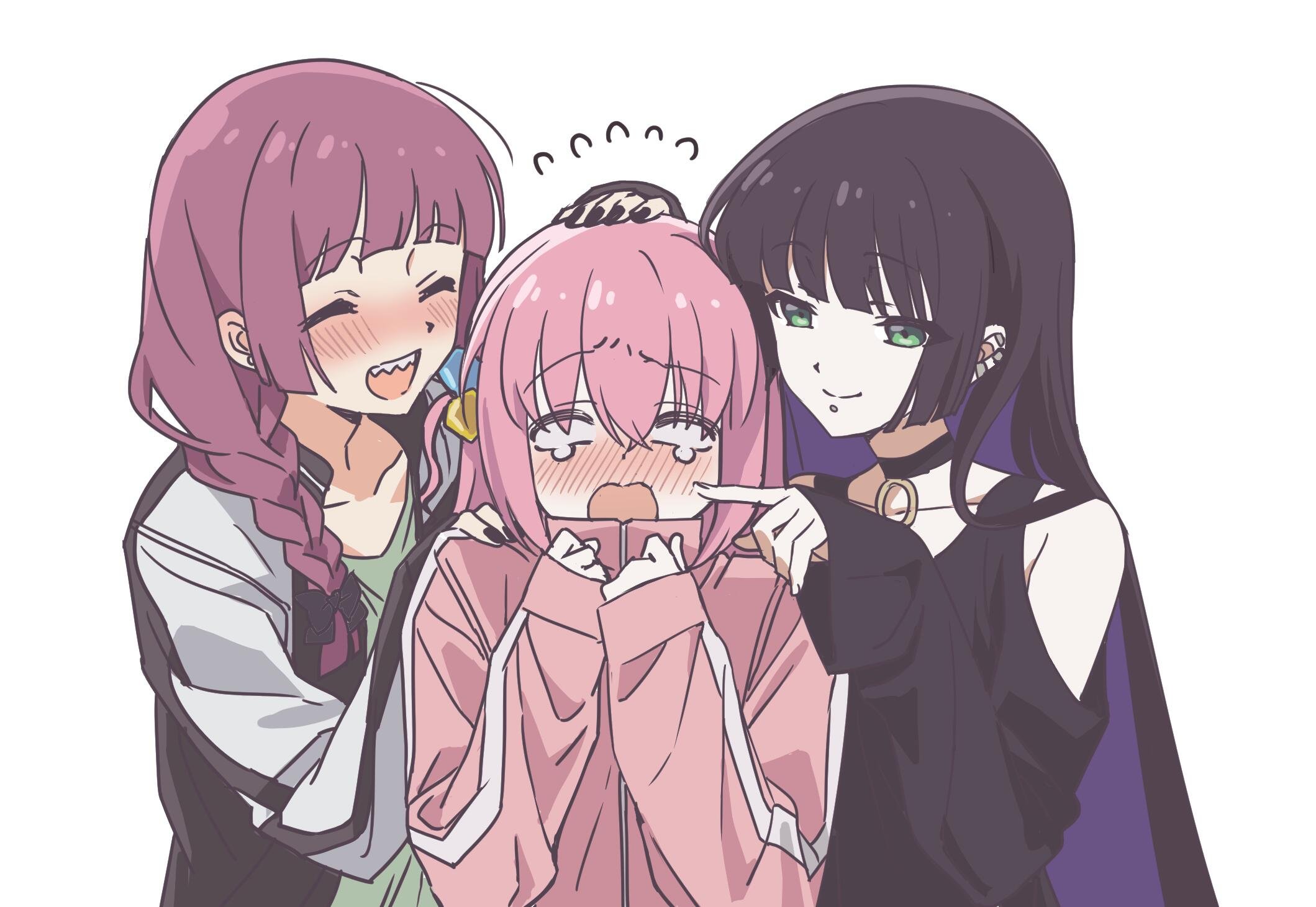 VYKNIGHT Nov 21, 2022 10:05PM
Alcoholic woman makes me feel things

GrimEater Nov 21, 2022 10:11PM
Social outcast is highly desired
HelloHound Nov 21, 2022 10:29PM
wonder why this series suddenly appears in the yuri tag;;

Rekan1 Nov 21, 2022 10:45PM
cos' its gay
Zexalfan Nov 21, 2022 10:46PM
@VYKNIGHT Honestly, same

Dayer Nov 22, 2022 12:26AM
someone help this poor girl
FluffyCow Nov 22, 2022 12:41AM
The "big sis" sandwich is great here.
Also what Rekan said, and also people have been having fun with the characters and their dynamics so ship art understandably took off. Which I'm happy about since I'm loving the series haha
lord-of-roses Nov 22, 2022 12:49AM
Local bottom keeps attracting tops. A distant relative of the "Social anxiety vs yuri" protagonist, perhaps?
luinthoron Nov 22, 2022 4:19AM
They clearly just found a cute small animal to play with. :P

DY4Y Nov 22, 2022 6:24AM
Love that the fandom understands that that Bocchi is just the guitarist version of this

Icumonmodz Nov 22, 2022 10:07AM
haha. i see she's having fun.
sunspawn Nov 22, 2022 3:49PM
The reason it started appearing is the adaptation, I think. It's just getting so much more attention, and with that, art.

NarwhalAoibhe Nov 23, 2022 2:27PM
I wanna play bass with a shamisen pick like the alcoholic does.

Takanaka Dec 2, 2022 10:54AM
Bocchi the poke