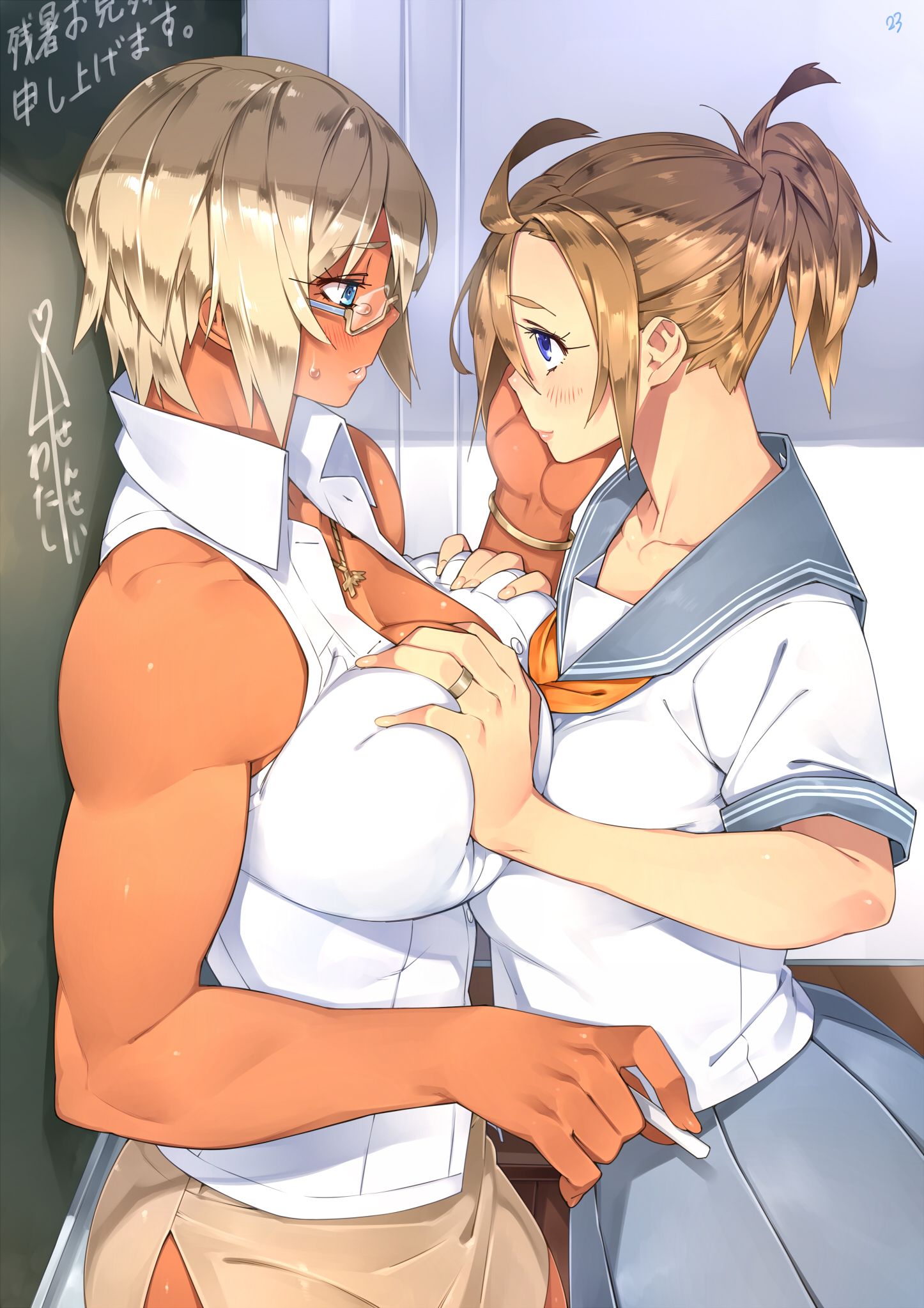 Nezchan Sep 9, 2014 11:03PM
Man, sensei's hobby is apparently power lifting.

Harutan Sep 10, 2014 1:35PM
Yes they are. Love how the artist didn't forget those forearms.

SulliMike23 Sep 10, 2014 3:07PM
Wait a sec, is that a wedding band I see?

Vankomycin Nov 19, 2016 5:18PM
I assume that's the names of these two girls under the umbrella on the chalkboard. Anybody have a translation? (Or otherwise know the names of these two characters?)

Nezchan Nov 19, 2016 6:02PM
Itsn't that just "sensei" on the right and "me" on the left?

Vankomycin Nov 19, 2016 6:08PM
Beats me! That's why I asked. :D