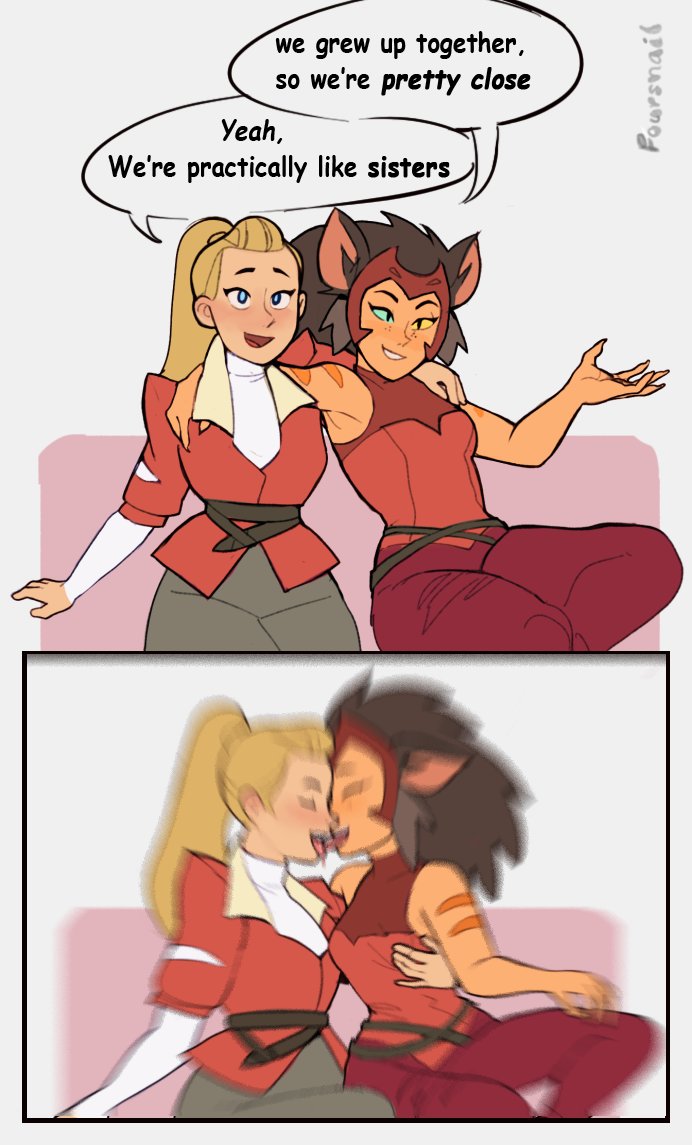 Dayer Nov 14, 2022 9:12PM
Chotto Matte

GrimEater Nov 14, 2022 9:17PM
Such close sisters

TctyaDDK Nov 14, 2022 9:22PM
So they're into incest play, got it.
Swag Wagon Nov 15, 2022 1:21AM
This has to be made pre-season 5

Missigno Nov 15, 2022 5:07PM
I remember once seeing one or two upset comments that these two cannot be shipped together bcs they grew up like sisters and I am still laughing my ass off

Alphabus Nov 18, 2022 9:22AM
ALABAMA

NombreSellado Nov 18, 2022 9:54AM
Creo que las hermanas no hacen eso, pero como no tengo hermana no opino

sauricate Nov 27, 2022 8:33PM
"Look, we were orphans raised by Shadow Weaver, all right? We have a lot of questionable definitions for 'family.'"
ArcaJ Nov 28, 2022 5:30PM
Wish I had a "sister" growing up. (all I got was brothers)