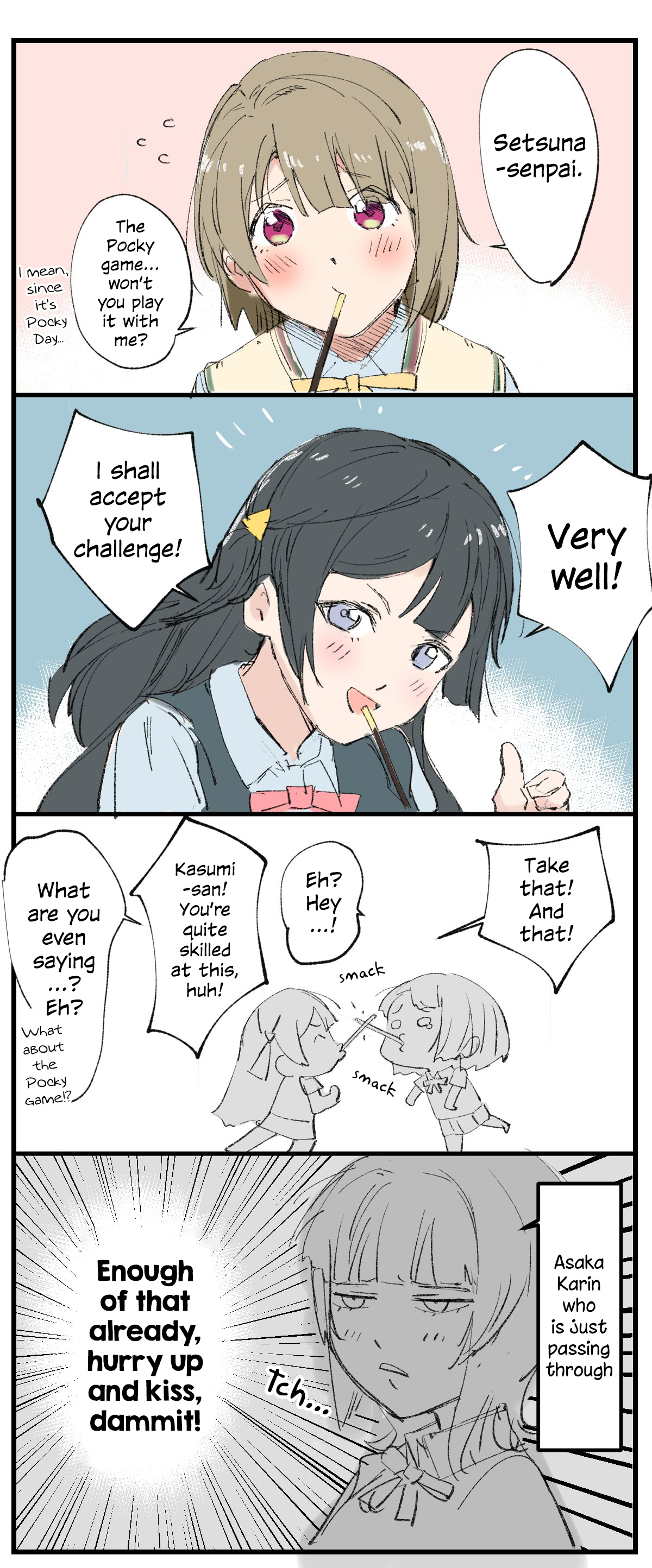 Lightsteam Nov 14, 2022 11:26PM
That 3rd panel is cutely stupid
Swag Wagon Nov 15, 2022 1:18AM
So is this what the kids think "swordplay" is these days?

Mr. Jones Nov 15, 2022 2:12AM
How appropriate! You fight like a dairy farmer!
Perlen297 Nov 15, 2022 4:59AM
The joys of having an otaku girlfriend
BV Nov 15, 2022 5:53AM
lmfao

livingice Nov 15, 2022 7:13PM
No I can't breathe, this is so stupid
YayaSamuko Feb 19, 2023 6:23AM
Is this what they call a "swordfight"?