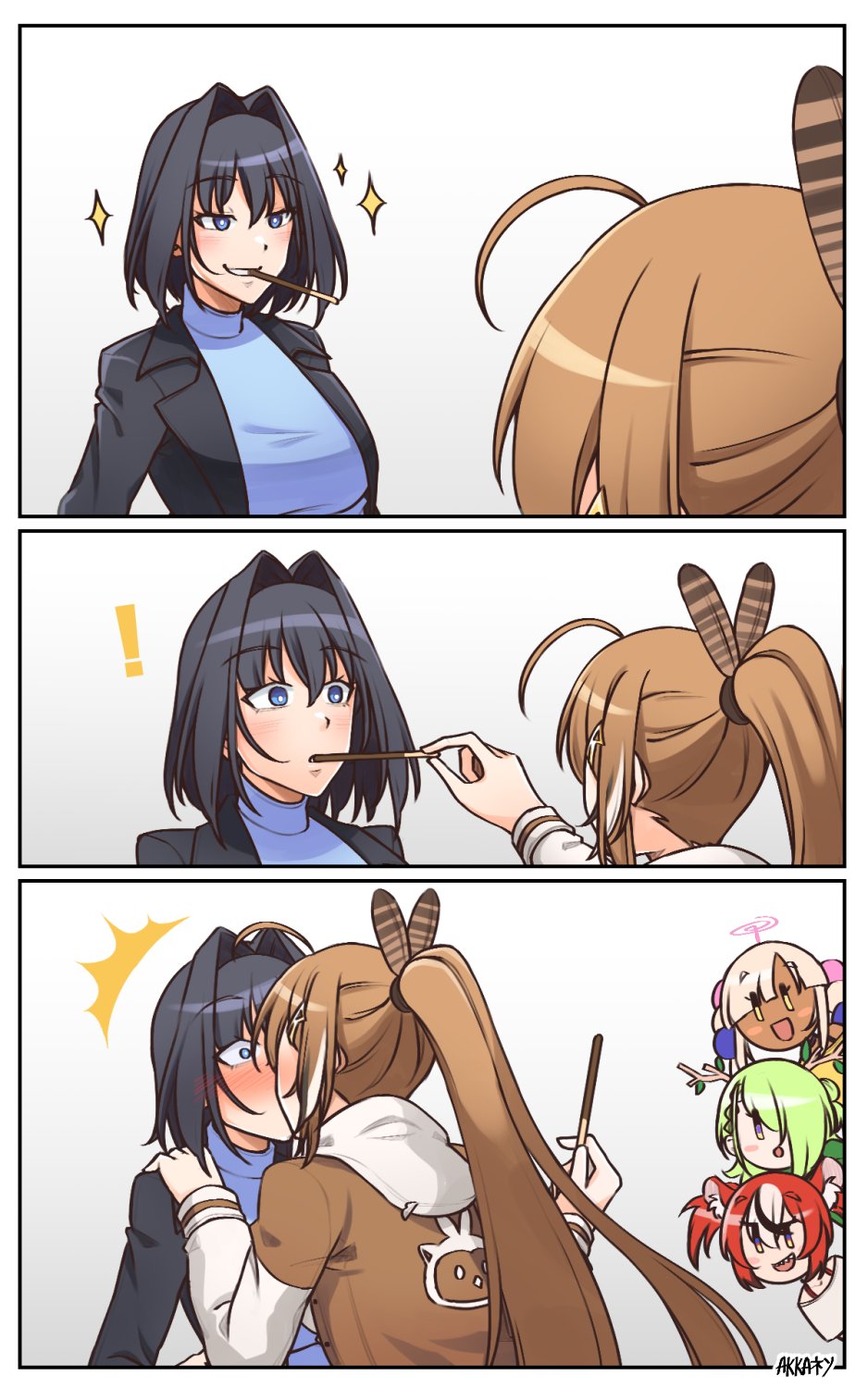 Givemeanaccount Nov 11, 2022 10:06PM
A play so smooth, Sana came back to see it

johnb Nov 11, 2022 11:06PM
Lots of pocky game themed artwork today.

Darkangel9357 Nov 11, 2022 11:25PM
That's cause today is pocky day

Sakura Cartelet Nov 11, 2022 11:25PM
November 11 is Pocky Day in Japan from what I've read.

johnb Nov 11, 2022 11:46PM
(Sigh) I figured it was something like that.
FluffyCow Nov 12, 2022 3:12AM
Personally I love Pocky day, and I look forward to it every year haha
Always lots of fun Pocky and kiss related artwork that people make. At the very least it's an excuse for more wonderful Yuri cuteness. :)
LaPucelleOnGirls Nov 12, 2022 6:27PM
Bang her!
elevown Nov 12, 2022 7:34PM
Given 3/4 of the pics involve pocky i can guess what day it is!