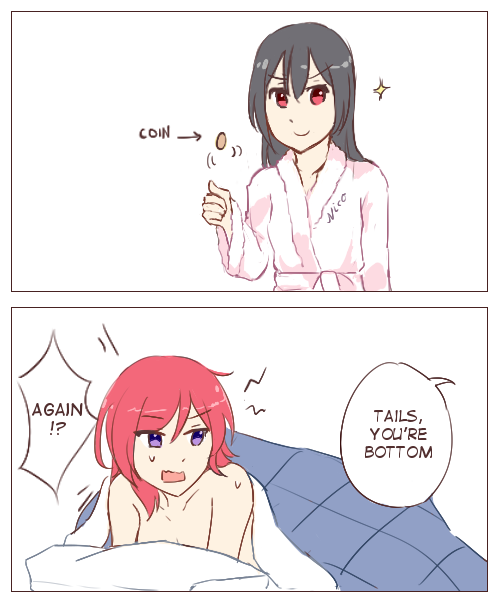 GrimEater Oct 28, 2022 8:53PM
50/50

Rekan1 Oct 28, 2022 8:54PM
Plot twist: both sides are tails

Siklaws Oct 29, 2022 8:55PM
Finally, justice for Nico.
last edited at Oct 29, 2022 8:55PM

Beefaroni Nov 4, 2022 7:59AM
"It's not about what I want, it's about what's FAIR!"

RabuRabuuu Nov 11, 2022 4:48PM
...Okay, that's PERFECT!
The two of them are hot headed Tsunderes so the only way to really decide is the coin!
Pillow-chan Dec 20, 2022 10:08AM
It's definitely "heads Im top, tails you're bottom"