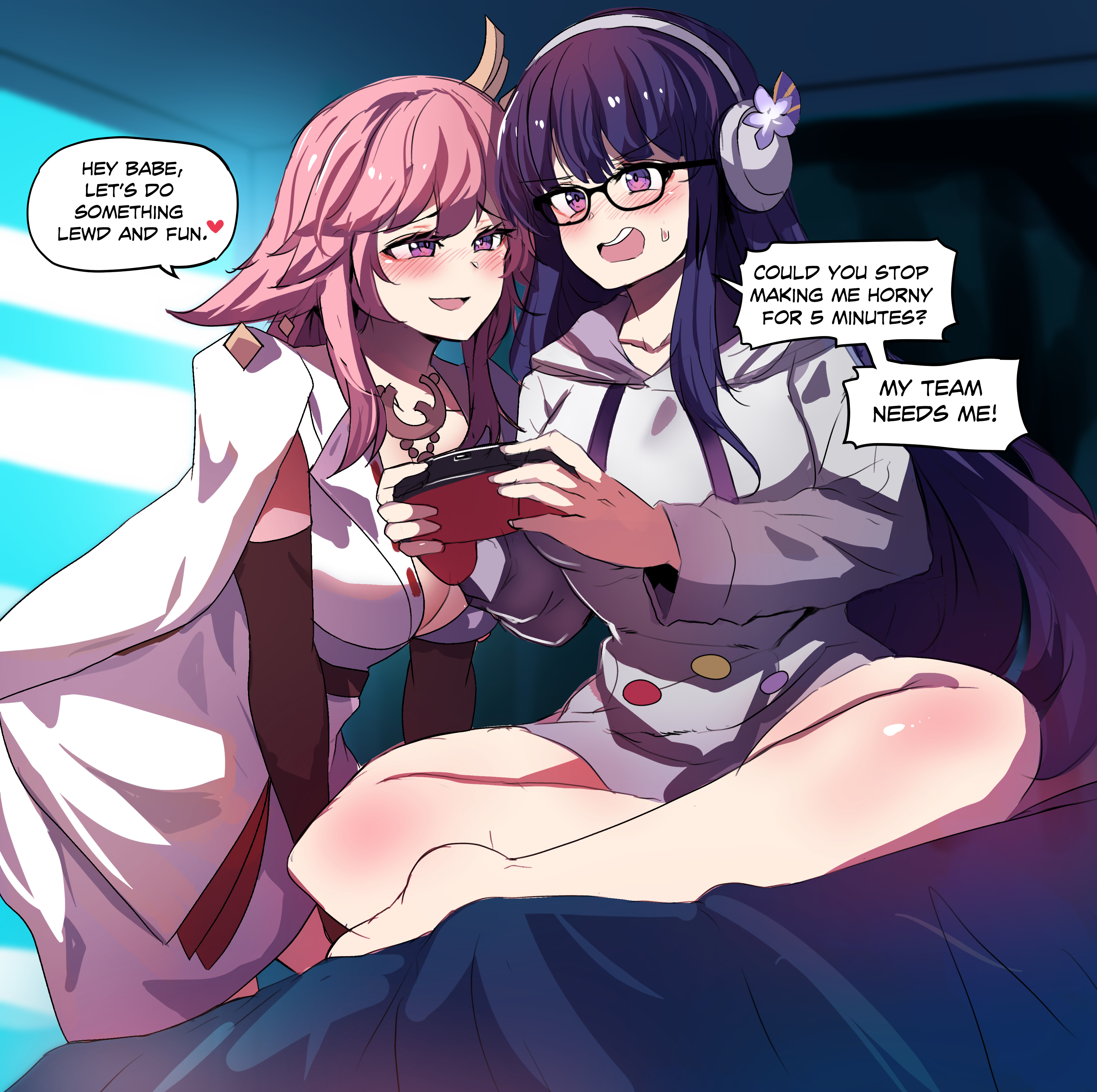 Hot_Soup43 Sep 26, 2022 9:34PM
True gamer moment
ImheretoDie Sep 27, 2022 5:47AM
Raiden 'Bros before hoes' Ei
DangoArts Sep 27, 2022 9:54AM
Yae proceeds to give Ei free primos to tempt her. I dunno bout yall, but I'd take that offer.
Nicoxmaki01 Sep 27, 2022 10:46AM
Can anyone explain the origin of Gamer Ei

Capp Sep 27, 2022 12:08PM
In the story she kinda locks herself up alone in a room for a long time and when she finally comes out all she wants to do is drink dango milk and read light novels. More or less anyway.
ArsenicCatnip Sep 28, 2022 4:57PM
bet $20 shes playing splatoon 3