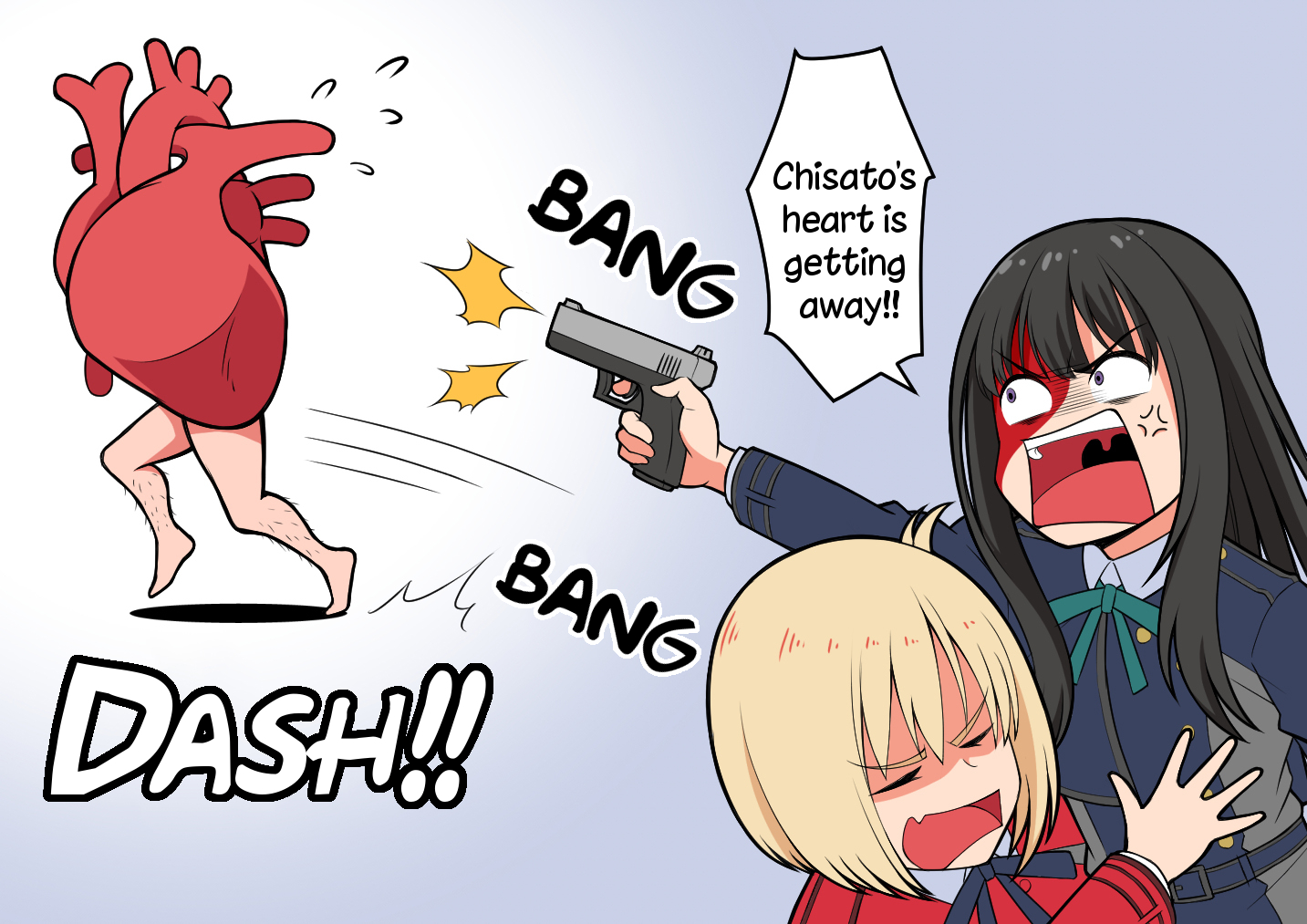 FluffyCow Sep 19, 2022 8:00PM
A rather funny image for an emotionally devastating scene haha
Takasaki Reika Sep 19, 2022 10:02PM
Takina,shoot the leg,not the heart
Swag Wagon Sep 19, 2022 11:16PM
What's more unbelievable is that Takina could miss even in a dream

Rekan1 Sep 19, 2022 11:30PM
^
Thats just how much the golden girl has influenced her
Diana Cavendish Sep 20, 2022 5:44AM
hahahahaha
lord-of-roses Sep 21, 2022 12:38AM
Shot through the heart
And you're to blame!
Oh god, its getting away!

Star Light Oct 1, 2022 12:58AM
Takina, whose fault do you think to let the heart escape? =)))

Loil Oct 4, 2022 9:25PM
Jaja lo peor es que cuando la escuche decir lo de que el corazón se escapa me imaginé algo así!