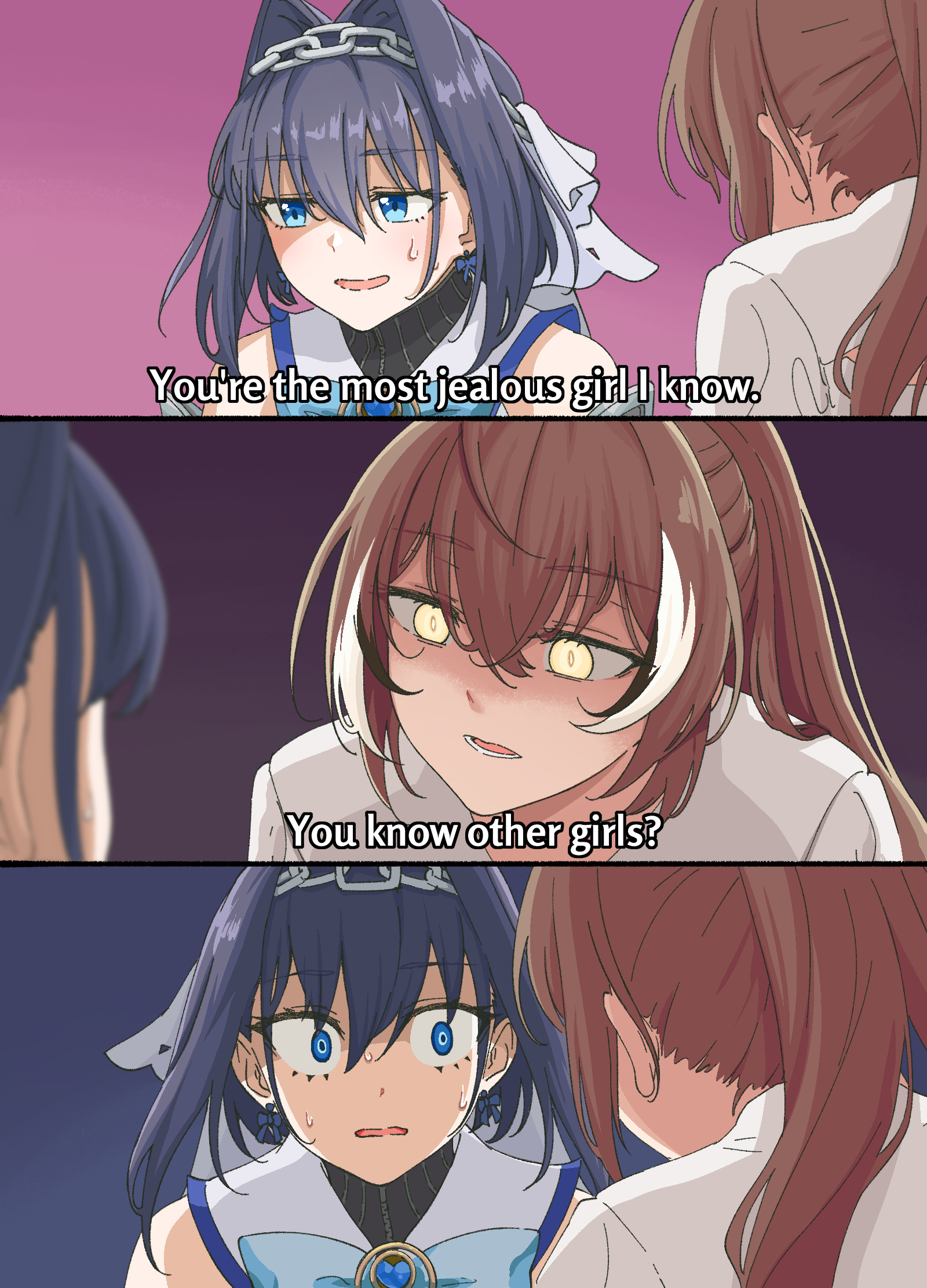 Sakura Cartelet Aug 30, 2022 1:06AM
Ah this meme again. It never gets old for me.

SSJMadara Aug 30, 2022 11:17AM
Yandere Mumei is hot af
ThatAlpacagon Aug 30, 2022 2:57PM
Mm yes another owl

Ultraxion Sep 1, 2022 9:22PM
Technically, she could say, "No, you're the only girl I know, so by definition, you're the most jealous."