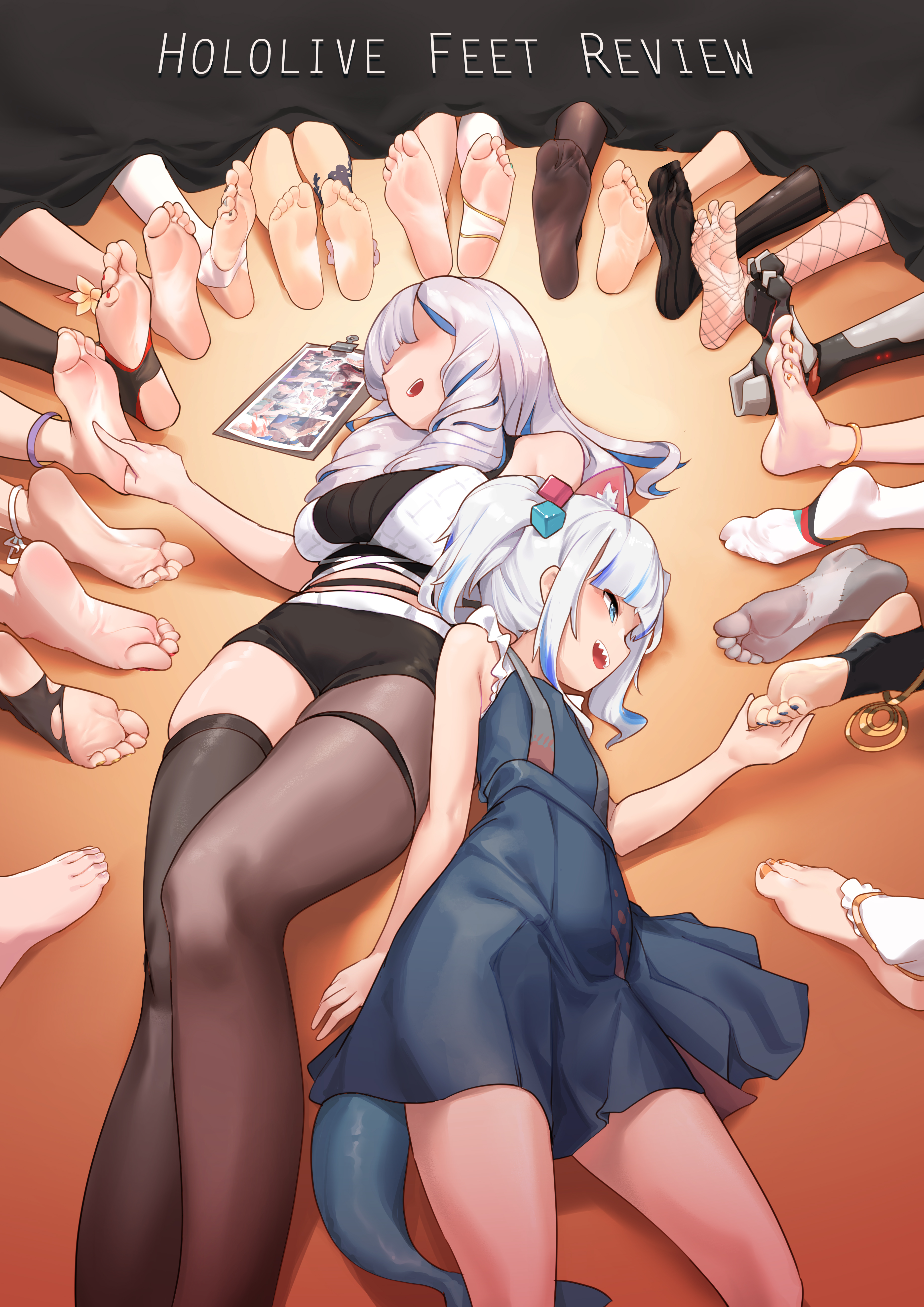 IsThisGood Aug 29, 2022 9:53PM
No.

BlueDsc Aug 29, 2022 10:01PM
I would truly love to see Gura's reaction to seeing this picture for the first time.

bitfarb Aug 29, 2022 10:01PM
Very Yes.
Swag Wagon Aug 29, 2022 10:05PM
Oh nyo~

Yanako Aug 29, 2022 10:44PM
Imagine the smell.
FluffyCow Aug 29, 2022 11:00PM
Funnily this situation IS technically canon since it's based off an actual stream. Here's the stream VOD link.
Norainhere Aug 29, 2022 11:03PM
That foot review stream sure was something

ShadowEdge Aug 30, 2022 1:14AM
Ollie just left her foot.

GrimEater Aug 30, 2022 11:24PM
Now a taste test
BakemonoJoker Sep 2, 2022 3:15PM
nice , so many different feet XD must have taken a while to draw
ASuckerForYuri Sep 10, 2022 3:13AM
random HL quizzes: "Can YOU guess which hololive member by only looking at her feet?"