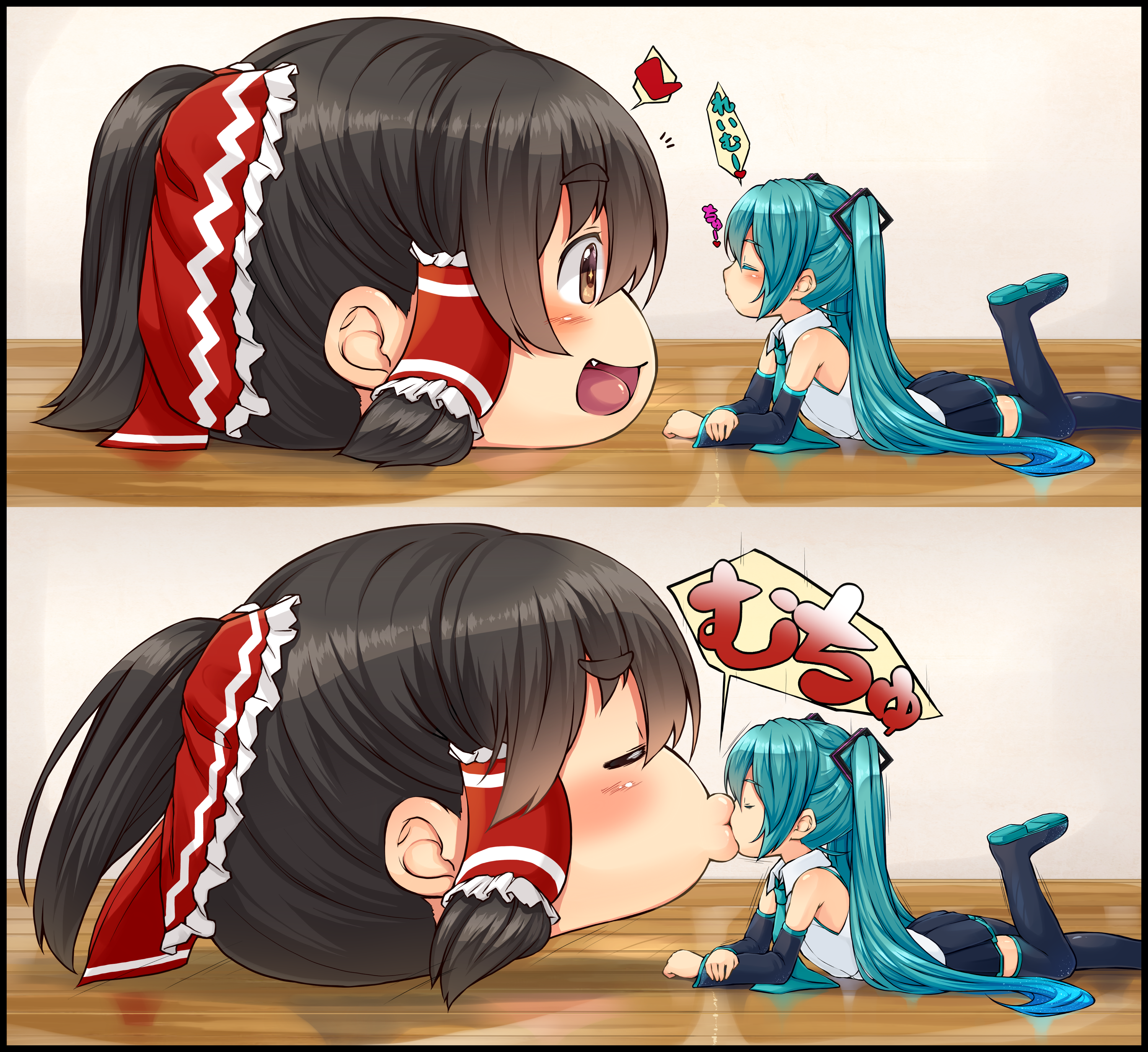 GrimEater Aug 15, 2022 9:33PM
(-3-)
Roodypatooti Aug 15, 2022 11:04PM
I am afraid

Mr. Jones Aug 15, 2022 11:18PM
This is a powerfully cursed image
Swag Wagon Aug 16, 2022 3:29AM
It could always be worse. I'm just be glad it wasn't Shiteyanyo.

chaosOrchestrator Aug 16, 2022 3:38AM
been a while since I've seen yukkuri art. didn't miss it.

Dynasty Reader Aug 16, 2022 2:40PM
My new sleep paralysis demon.
LegitUsername Aug 16, 2022 7:14PM
Lmfao wtf is this

bubuu Aug 17, 2022 9:27AM
This is not taking it easy!

MaidBlank Aug 17, 2022 11:54PM
now this is good shit, my new otp

Rye Aug 19, 2022 6:39AM
I always welcome cursed yuri.

zythonc Aug 21, 2022 12:05AM
So what the fuck am I reading :3

VANIMA Aug 27, 2022 7:54AM
what
OniMaddy Oct 13, 2022 3:36AM
This is so cute guys what're yall talkin about