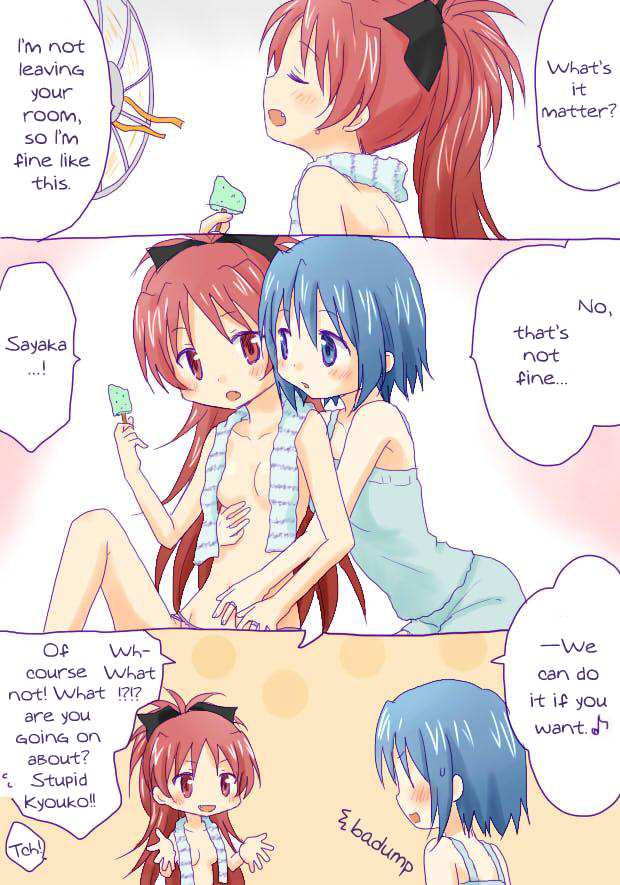 Booklogic Aug 26, 2014 11:07PM
Isn't there another one that comes right before this?

OrangePekoe Aug 26, 2014 11:11PM
Oops. I am derp, pleased to meet you. but seriously, thanks and fixed.

Booklogic Aug 27, 2014 12:27AM
No problem.

AkikoXi Nov 17, 2014 7:27PM
That second panel though...Sayaka's hand is going for gold!!!
BV Nov 13, 2019 6:20PM
Am I the only one who noticed they got matching rings here?