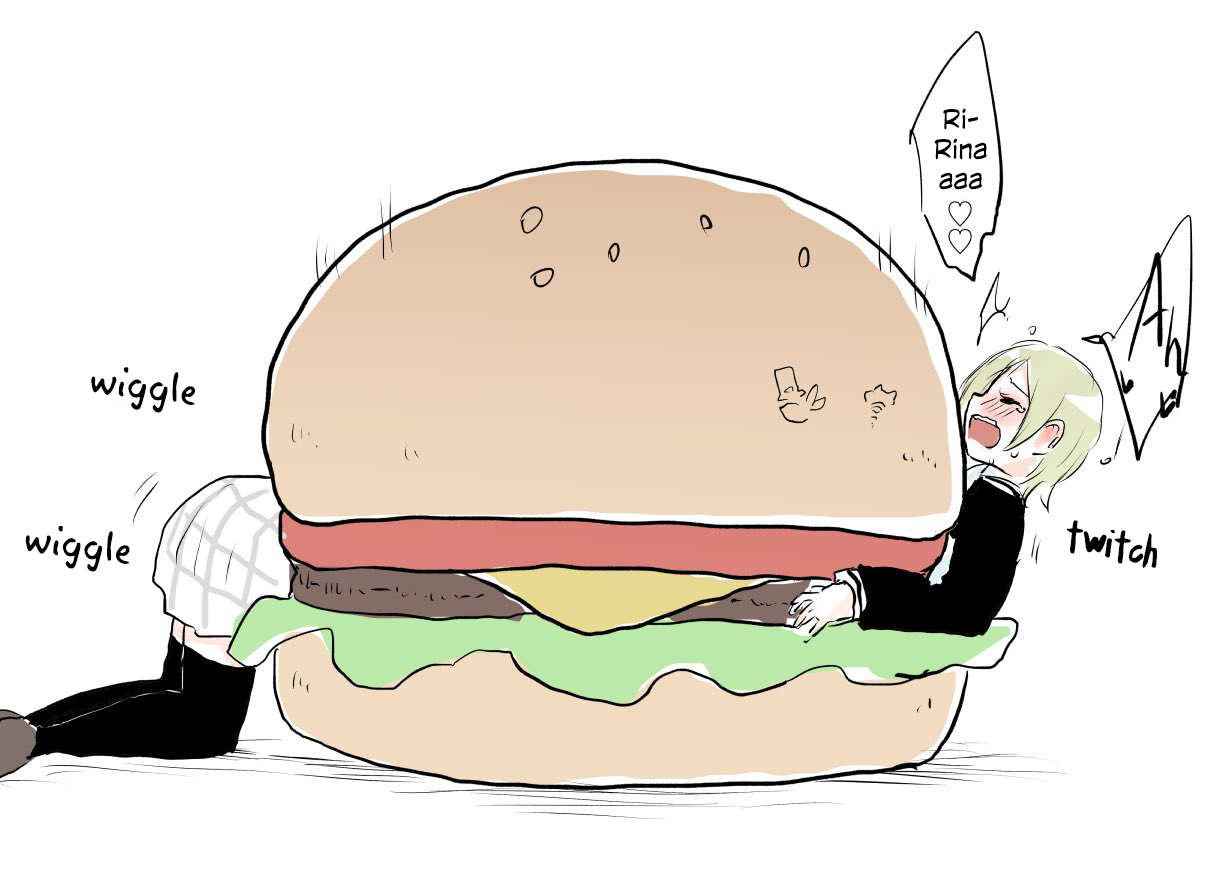 Perlen297 Jun 10, 2022 8:05PM
just a tickle fight inside the burger, nothing to see here
Roodypatooti Jun 11, 2022 12:14AM
Buger censorship is a new one

SandfallSkyrocket Jun 11, 2022 1:46AM
real american censorship, i approb

AnonTL Jun 11, 2022 4:05AM
This comic is reference to the moment on the livestream where Mia and Yuu's seiyuu were making jokes about how Mia and Rina were secretly doing lewd things in the burger pouch that you can buy as Episode 9's merch.
jyujin98 Jun 11, 2022 3:09PM
borger
Perlen297 Jun 11, 2022 4:29PM
borgar

DY4Y Jun 11, 2022 4:40PM
bahgah

nerox Jun 14, 2022 12:42PM
Thank you, AnonTL, I didn't know the context about the picture. (I cannot watch their streams, sadly)
last edited at Jun 14, 2022 12:44PM
IsThisGood Aug 29, 2022 9:38PM
Guys.... I don't think she's eating the burger.

Angry_Aguri Oct 30, 2022 4:39PM
@AnonTL i'mma need a Youtube link for that lol. the link you posted doesn't appear to work