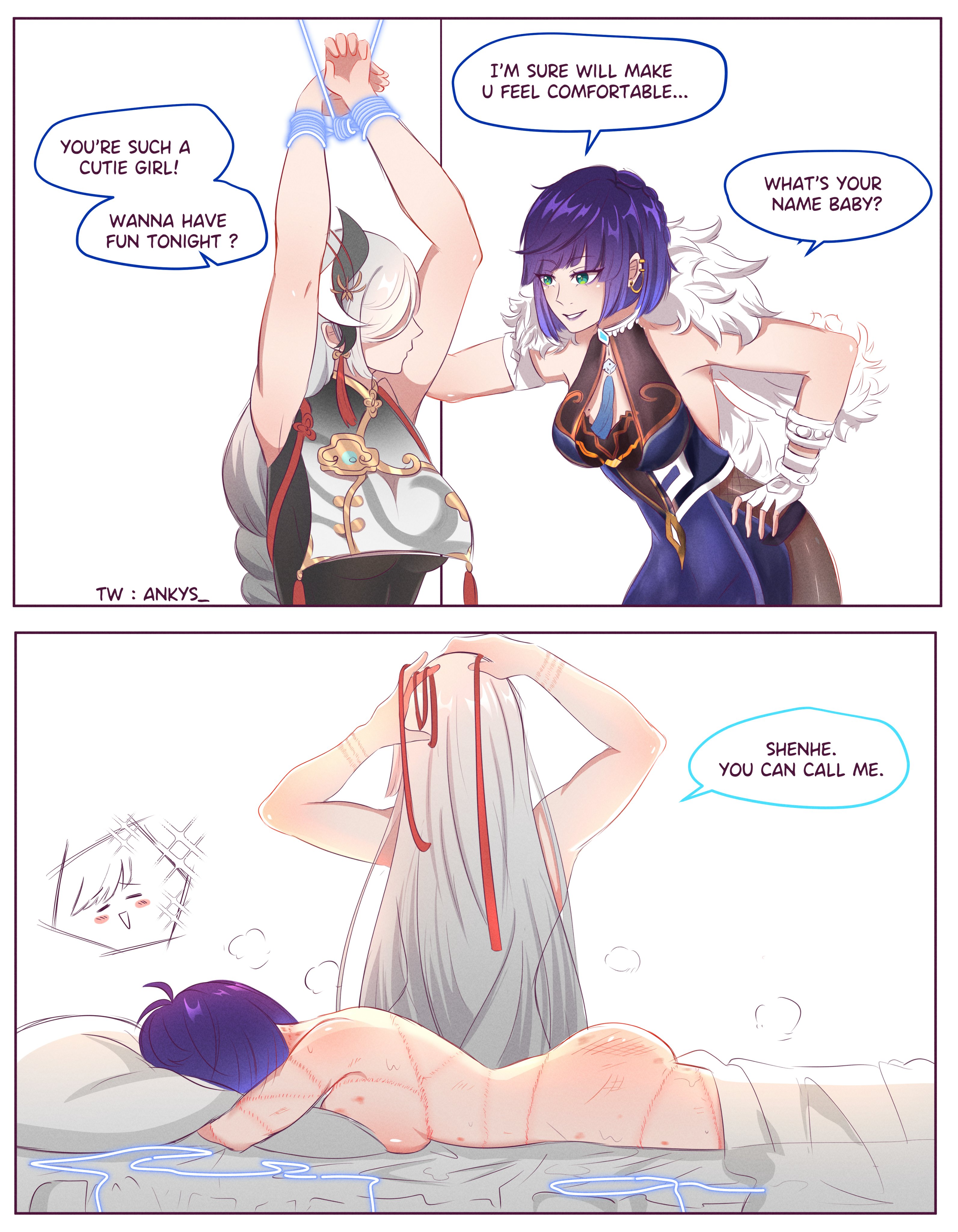 FluffyCow Jun 3, 2022 10:13PM
Looks like Yelan failed into a successfully pleasurable experience. All those various marks are hot, rope, hickey, ass slapping.
last edited at Jun 3, 2022 10:21PM

Kurookami Jun 4, 2022 6:25AM
Of course Shenhe know how to tie rope...
Urgh, I just want a fanfiction where it's end up like this, that would be both fun and hot.
Starri Jun 4, 2022 8:45AM
Yelan sure looks pleased

thechampionmike95 Jun 4, 2022 2:12PM
After the latest event this ship has no appeal to me and I like her with Yanfei.

juanelric Jun 4, 2022 3:20PM
wow

mg1342mg Jun 6, 2022 10:57AM
The ol slap and tickle.