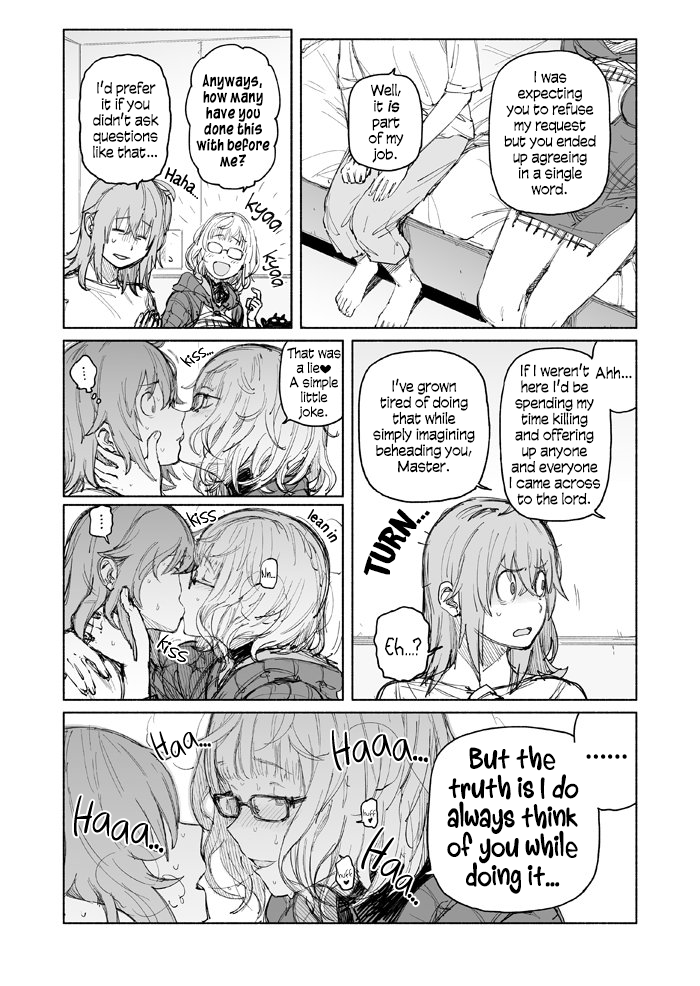 FluffyCow May 21, 2022 12:23AM
Fantastic, I always love seeing Bird Hatter's works translated.

thechampionmike95 May 21, 2022 2:27PM
Jacques x Gudako is slowly becoming my favorite pairing

Linterdiction May 21, 2022 2:29PM
Fuck, bird hatter's aesthetic is amazing. The way Gudako is just totally defenseless and keeps getting overpowered by thirsty, often really scary women… it's incredible. Love how this one makes it official that she's basically free-use for all the women in Chaldea.