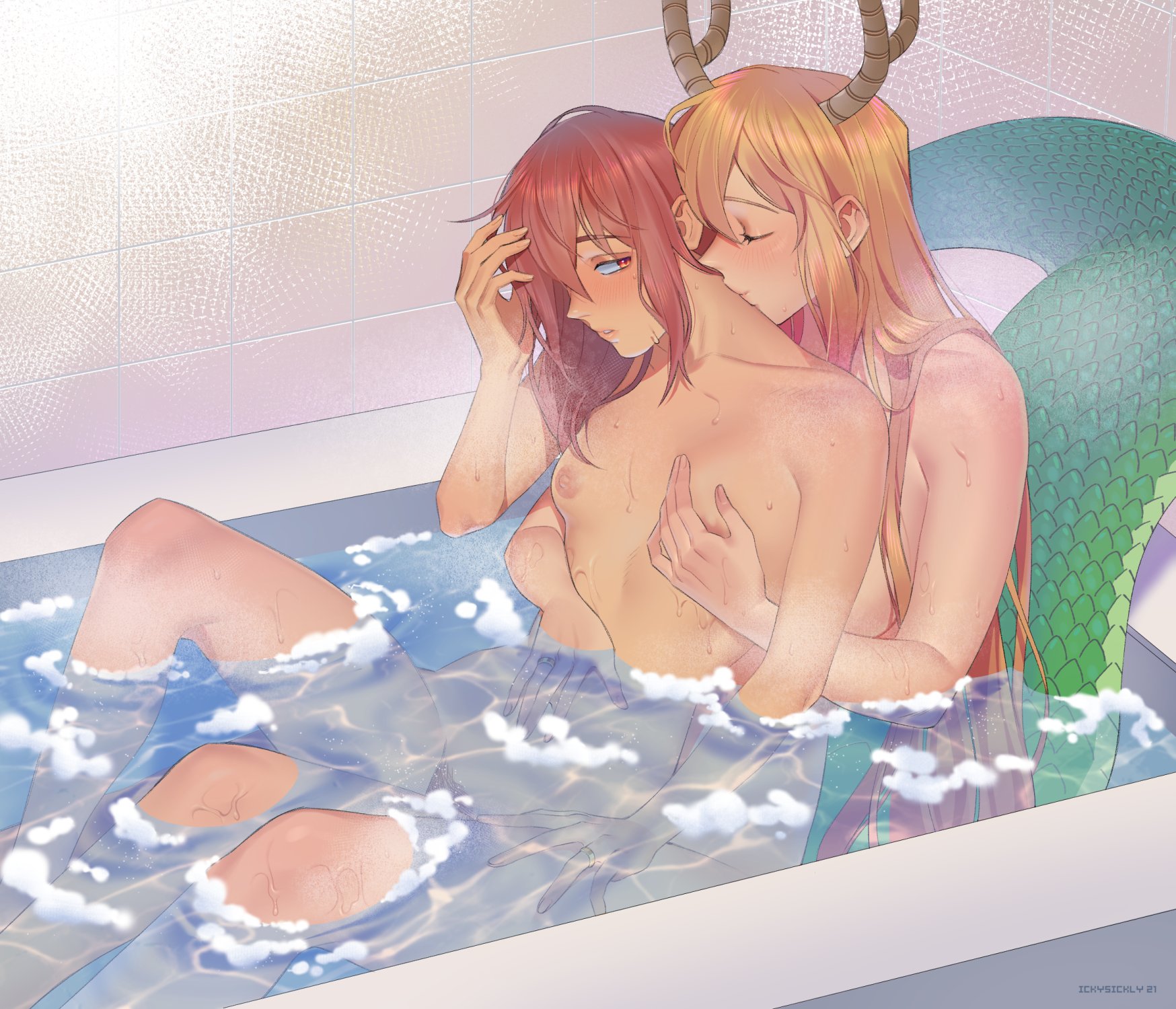 GrimEater May 16, 2022 9:38PM
Rub a dub dub
FluffyCow May 16, 2022 9:38PM
Very lovely!

Kojiro481 May 16, 2022 10:45PM
Now now Tohru, it's supposed to be ''diner, bath OR me'', not all at the same time ;-)

daydream_dog94 May 16, 2022 11:56PM
the riiiiings ToT
luinthoron May 17, 2022 4:34AM
Nice.
Lilliwyt May 17, 2022 10:13AM
Sexy Kobayashi

zensunni May 17, 2022 10:16AM
WOW! I love the realistic take on the normally unrealistic characters!
AstolfoCheshire May 17, 2022 12:14PM
They look so adorable...

mg1342mg May 19, 2022 9:42AM
Awww. Tooru would cherish her (after the initial ravishing).

Missigno May 19, 2022 2:14PM
This looks so fine

Bojack727 May 19, 2022 9:53PM
This is just great- the overall style, the details in their faces, the realistic bodies, the way Kobayashi is "unflashy" but still feminine and pretty. Man, this just chef'skiss perfect!

Kojiro481 May 20, 2022 12:51PM
The fact that Kobayashi would willingly deprive herself of this outcome boggles my mind. It might be the least realistic thing about the whole series in my book.
Mr. Zilla May 20, 2022 6:15PM
We need a flat chest tag.
BakemonoJoker May 30, 2022 3:03AM
my faw :3