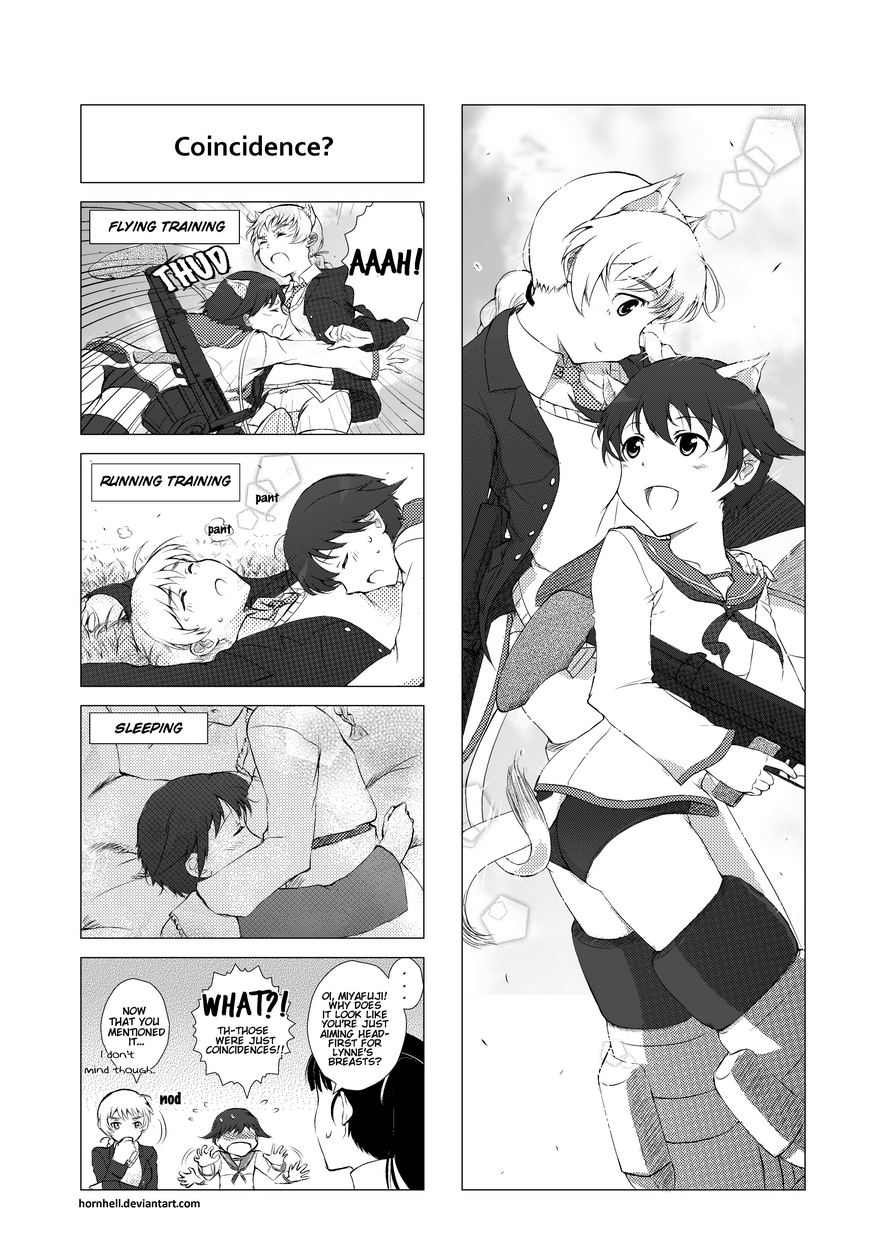 Rye Aug 23, 2014 12:36AM
She probably has some kind of magnet or compass like birds which auto-pilots her to Lynne's chest.

flips Aug 23, 2014 3:19PM
Breasts are nice.

TheYuriReviewer Sep 19, 2015 10:03PM
it's like a pillow she must always slam her face into

Nezchan Sep 19, 2015 10:08PM
Lynne's cool with it though, so let it continue!

Kikii Apr 15, 2016 11:44PM
ha ha ha
gork5 Feb 2, 2017 7:48PM
anyone else notice the intertwining tails

Sakura Cartelet Feb 2, 2017 8:01PM
Yeah, I noticed it. Guess they're intertwining their tails because it would be really hard to intertwine their fingers while flying.
gork5 Mar 1, 2017 10:30PM
i don't think that's why the writer's left it out
Nekofanatic Mar 14, 2017 5:53PM
Looks to me like Lynne's equally at fault here. ;3
ReadingDoujinshi Oct 6, 2018 8:25AM
I guess i agreed...

juanelric May 29, 2021 1:14PM
Ecksdee