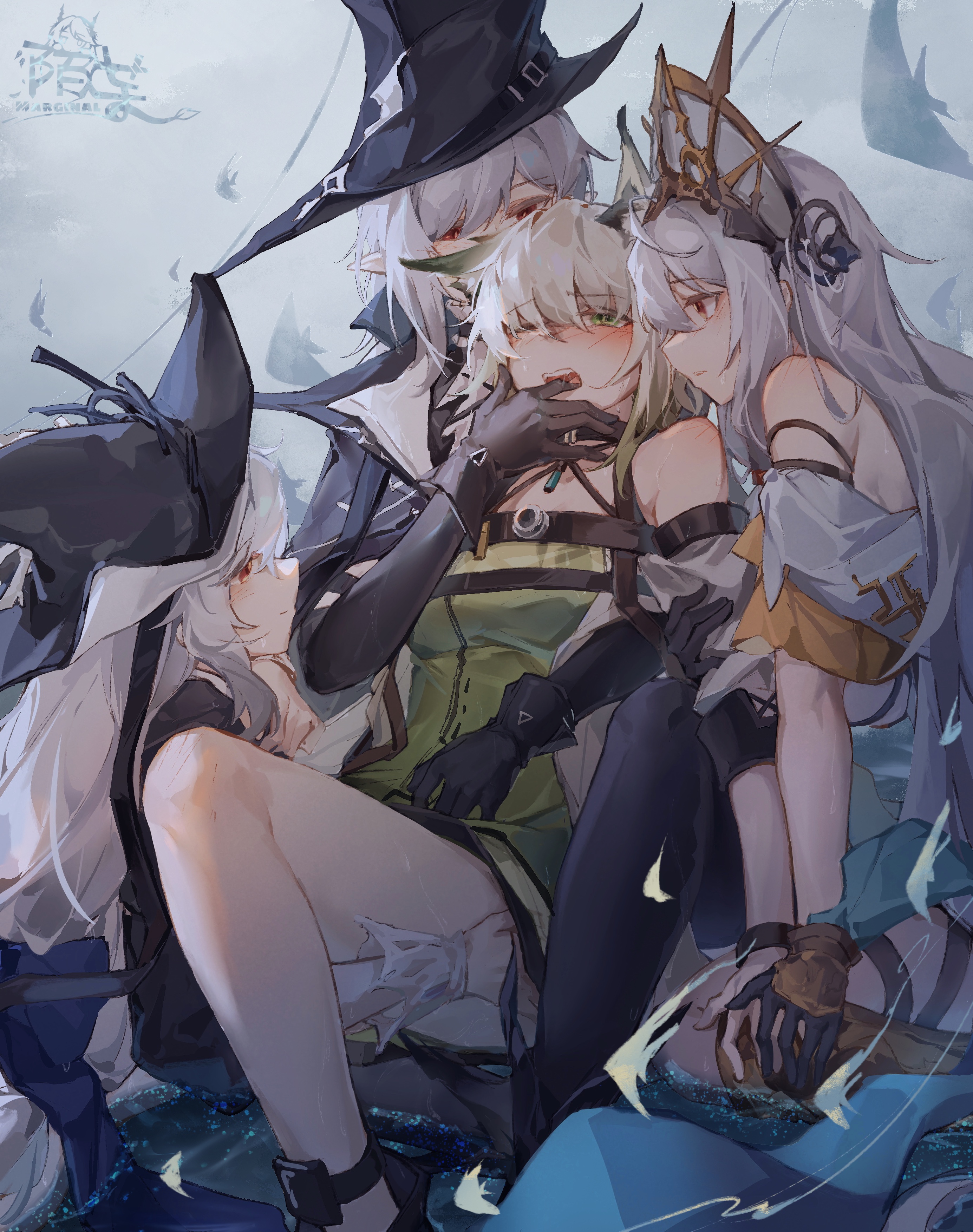 Sakura Cartelet May 13, 2022 9:33PM
Isn't this multiple versions of Skadi here?
last edited at May 13, 2022 9:33PM
FluffyCow May 13, 2022 9:35PM
Kal enjoying a harem of sea beauties I see.
I love all the hand interactions, Skadi's hand holding Kal's hand, Gladiia with her finger in Kal's mouth, and Specter's hand sliding up Kal's thigh. All great stuff in my opinion.
FluffyCow May 13, 2022 9:46PM
@Sakura Cartelet: Nope, it's Skadi Alter in her new skin, Gladiia, and Specter Alter. (Skadi The Corrupting Heart, Gladiia, Specter The Unchained.)

Lvia May 13, 2022 11:30PM
The girls after rescuing kal'tsit from iberian jail
VYKNIGHT May 14, 2022 4:46AM
sleeping with the fishes
NARESH4444 May 15, 2022 2:45AM
It seems that they are VERY thankful for what she did and her time in prison.
The best present for the best boss.

claresa018 May 15, 2022 9:45PM
Well, well, well, how the turntables.
taetaetr May 15, 2022 11:35PM
Itadakimasu