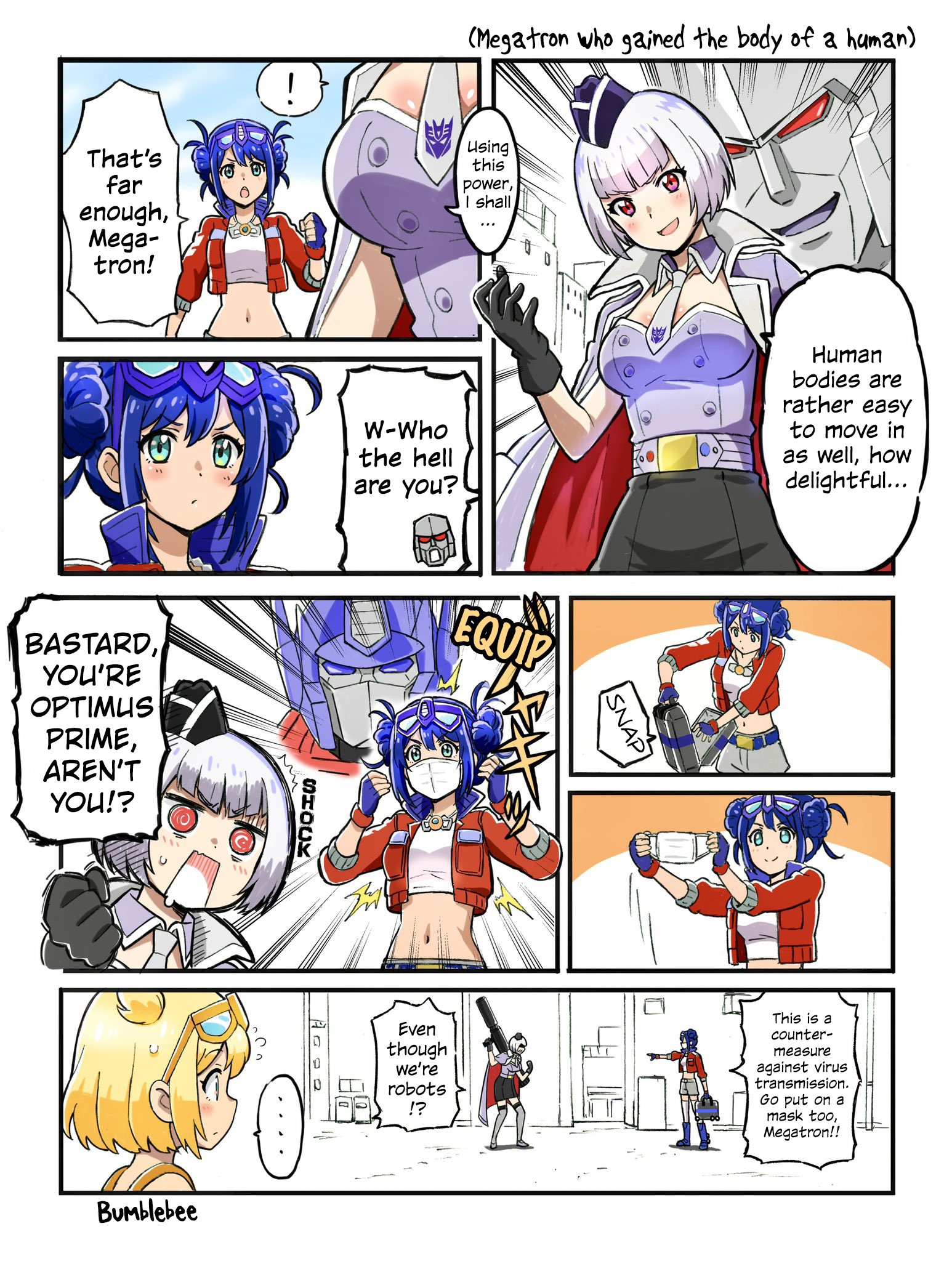 GrimEater May 13, 2022 7:59PM
Yuri in disguise

shadesan May 13, 2022 9:05PM
Yuribots, roll out!
Roodypatooti May 13, 2022 11:01PM
At least no one'll ask where her trailer goes when she transforms anymore…
last edited at May 13, 2022 11:01PM

bitfarb May 14, 2022 2:27AM
These are based on some rather nice statues. Well, Prime and Megatron at least. I think I'd actually buy a Bumblebee if they made one.
luinthoron May 14, 2022 5:58AM
Well, you have a human body now.
KingZDj May 14, 2022 5:13PM
bumblebee looking cute