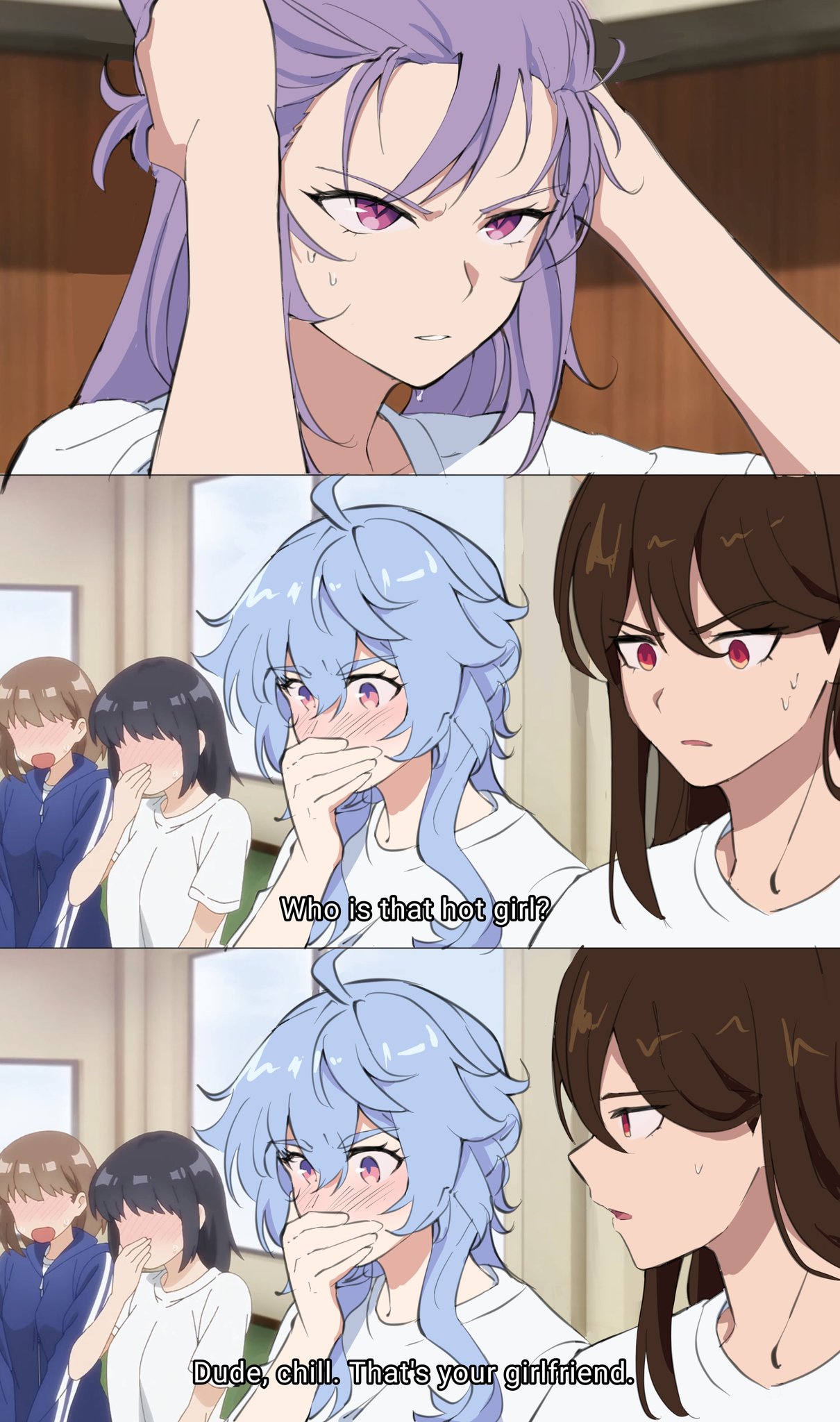 GrimEater May 2, 2022 9:31PM
Oh, right.
Hylarn May 2, 2022 10:06PM
Based on something from Shikimori-san?

CindertailtheKistune May 2, 2022 10:58PM
How did you forget that the hot girl is YOUR hot girl?

Kaiju Fan May 3, 2022 7:14AM
Ganyu: I have one of those!?
LaPucelleOnGirls May 3, 2022 11:04AM
Yes, this scene only make with girls anyway
Sabruness May 4, 2022 7:47AM
horny goat is forgetful goat?