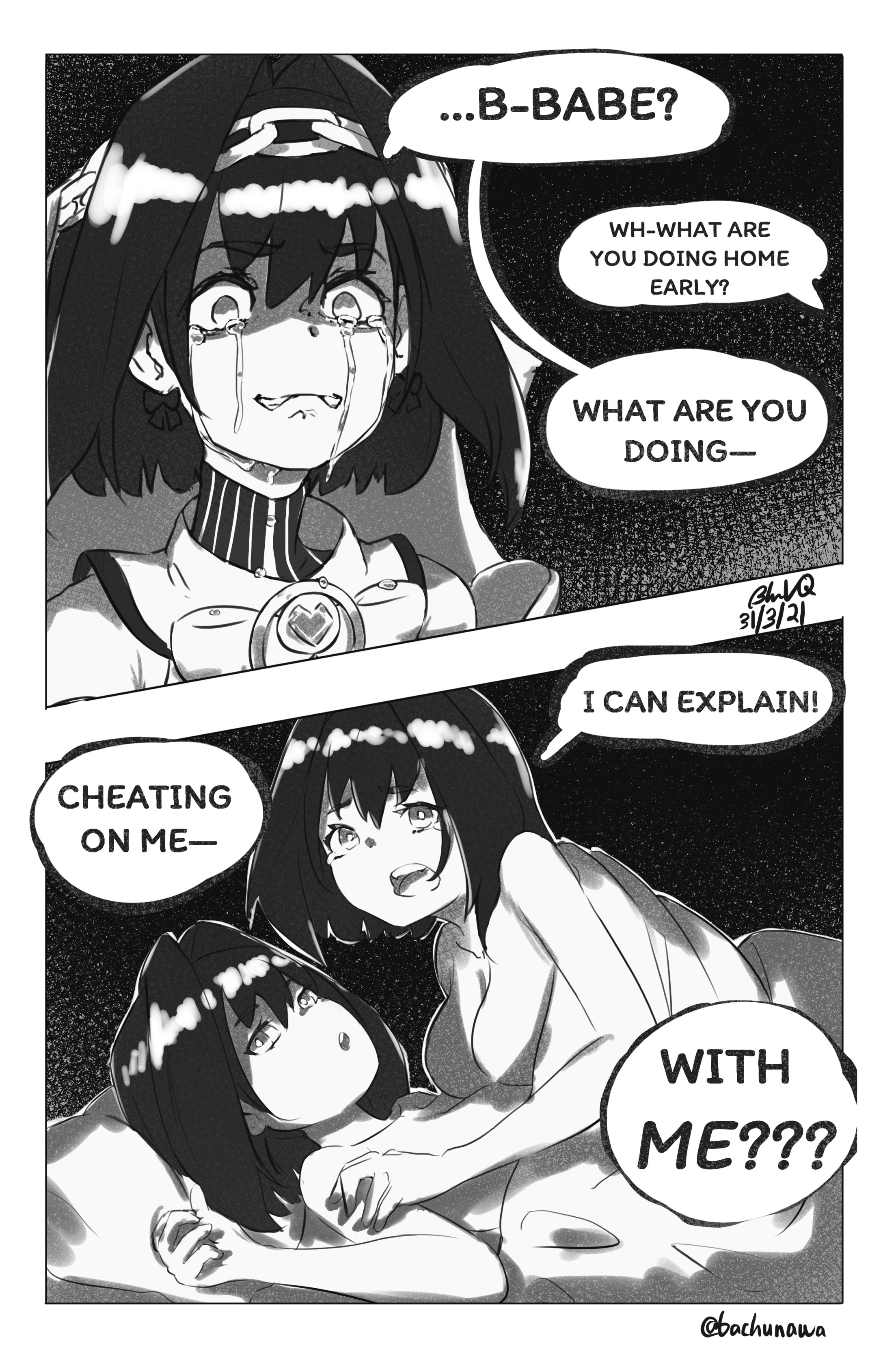 FluffyCow Apr 1, 2022 8:54PM
The artist's follow up comment on Twitter, "FUCK I COULDVE CALLED THIS CLOCKHOLD".
Also the obvious solution is a selfcest threesome.

juanelric Apr 1, 2022 8:55PM
Wtf xD
pseudosmug Apr 1, 2022 11:33PM
Well that fucking sent me. I'm still laughing. Help.
BlueDsc Apr 1, 2022 11:40PM
This is so stupid.
I love everything about it.

Flanny Apr 1, 2022 11:43PM
Usually I'm not into poly, but I think it works perfectly here?
colboh Apr 2, 2022 1:20AM
Watson, what did you do to the timeline NOW?
BV Apr 2, 2022 5:56AM
peak Kronii