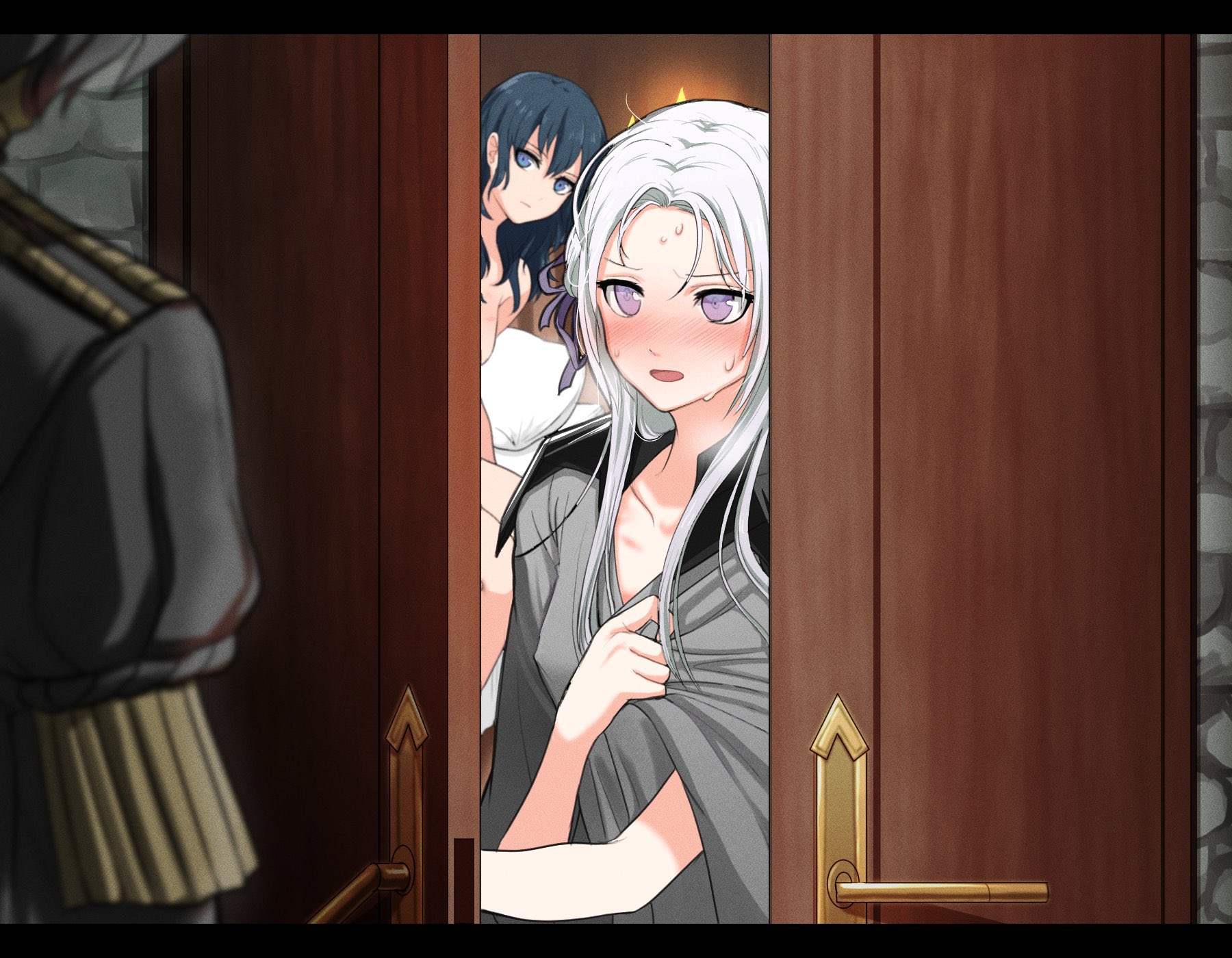 troubleAln Mar 4, 2022 10:45PM
this better be life or death important Hubert!!

Solaris1 Mar 4, 2022 10:57PM
I just had a scenario in my head where Byleth
didn't let Edelgard answer the door.
last edited at Mar 4, 2022 11:00PM
Swag Wagon Mar 5, 2022 12:32AM
"I heard shouting. I came to check on you."

Ayahime0 Mar 5, 2022 3:49AM
Wait, El, that's-
Hubert, I know you know. Maybe he'll tease Her Majesty during work.

IresaFan Mar 6, 2022 3:26AM
"Hubert. I love you like a brother and I'm thankful for all you've done for me......but unless this is something dire, I will kill you."
NV Mar 7, 2022 8:40AM
The hard nipple bulge, thank you.

vulpixie Mar 14, 2022 6:00AM
lol good thing el got to the door first, by woulda answered in the nude