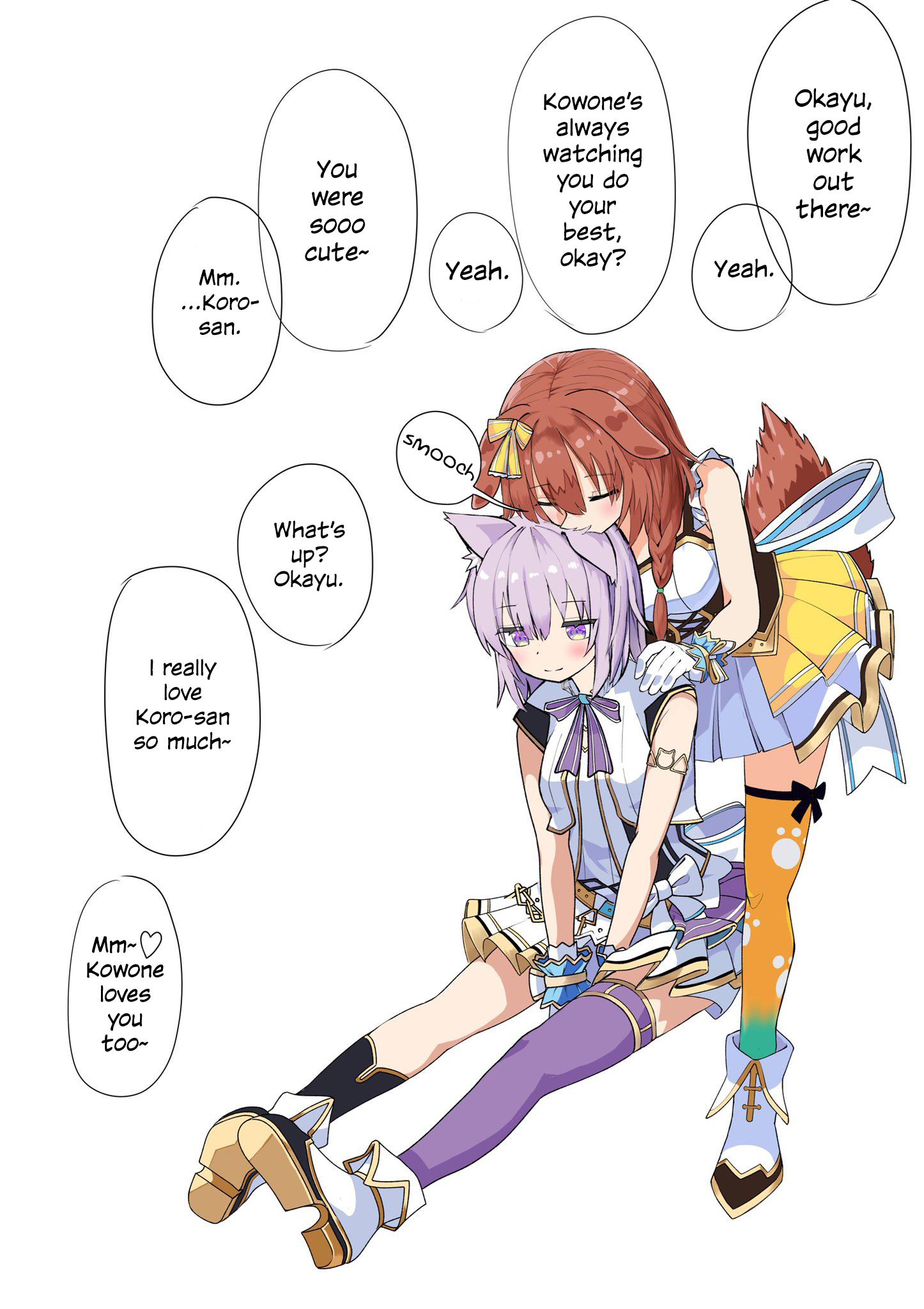 GrimSmiles Mar 4, 2022 8:53PM
Love the levels of fluff in this one.
Swag Wagon Mar 5, 2022 12:29AM
Those the outfits from the birthday concert?
gomezio Mar 5, 2022 12:31PM
Assuming they did some sort of musical performance in that stream, probably; these are their 'idol' outfits, they all get outfits in this style for stuff like that.

Yuri Yuriyuri Mar 5, 2022 4:47PM
So cute and fuzzy.