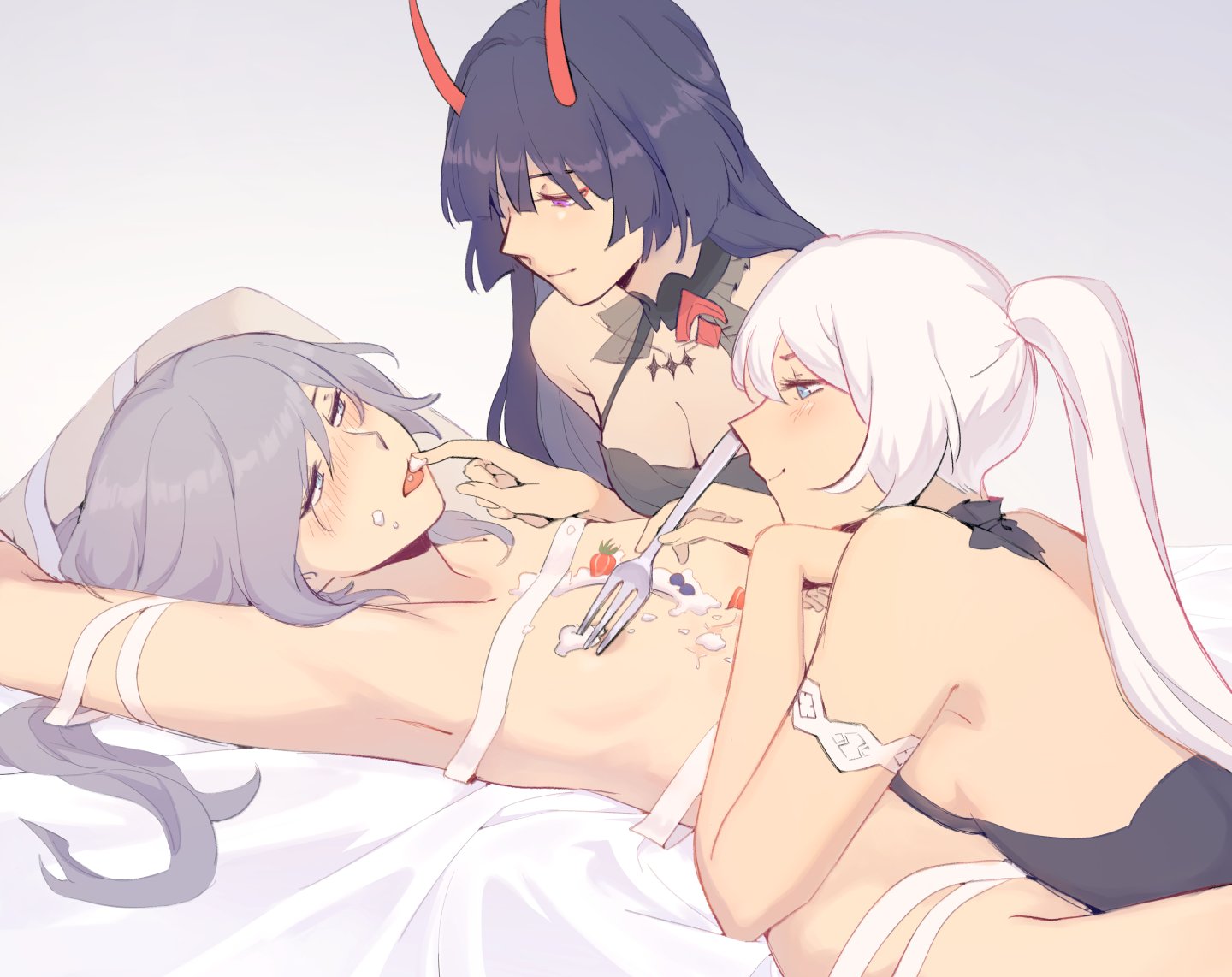 Norainhere Feb 11, 2022 8:58PM
It's a bit unclear in this picture, but this was drawn for Fu Hua's birthday. Though usually in these kinds of scenarios, the birthday girl isn't the present herself...
Lonelygirl Feb 11, 2022 9:25PM
Don't think fork and nippels are a good matching here should've used her tongue instead.

myrrhmidon Feb 11, 2022 10:21PM
Yeah it's interesting the birthday girl is also the birthday cake.

daydream_dog94 Feb 11, 2022 11:49PM
they made her a cake for her birthday.. literally.

smoothsmoothie Feb 12, 2022 8:19AM
Delicious
Kurookami Feb 12, 2022 11:43AM
The eyes are so soft.... They look at each other with such softness....
Sem04 Feb 12, 2022 4:15PM
God why...

TadBitHorny Feb 14, 2022 7:25PM
that's going... to become an interesting tradition

juanelric Feb 15, 2022 7:50PM
This artist's style reminds me vaguely of Maiqo