GrimEater Jan 31, 2022 8:58PM
I remember Johnny Bravo
Serenata Jan 31, 2022 9:30PM
The fact that she also has her face as wallpaper in her phone.......perfect
BlueDsc Jan 31, 2022 10:16PM
I'm imagining Kronii doing Johnny's other shenannigans and I can't stop laughing.
NARESH4444 Jan 31, 2022 11:10PM
We need an entire category on Dynasty dedicated to more Johnny Bravo fun times.
And more Johnny Bravo art skits,LOTS MORE.
Swag Wagon Feb 1, 2022 1:02AM
"HEH HAH HUH. Man, I'm pretty."
- Kronii, probably
Norainhere Feb 1, 2022 2:15AM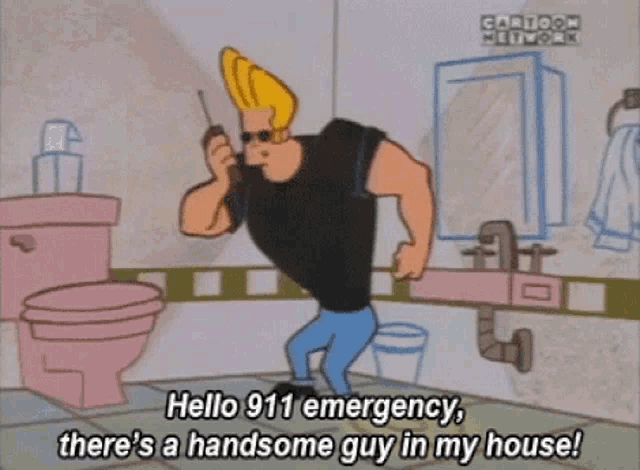 harutaro Feb 1, 2022 9:18AM
the johnny bravofication

Missigno Feb 1, 2022 2:37PM
Kronii and Johnny would be best buds
NARESH4444 Feb 1, 2022 7:31PM
More like Johnny would try to pick her up as she tries to pick up her fellow VTubers.