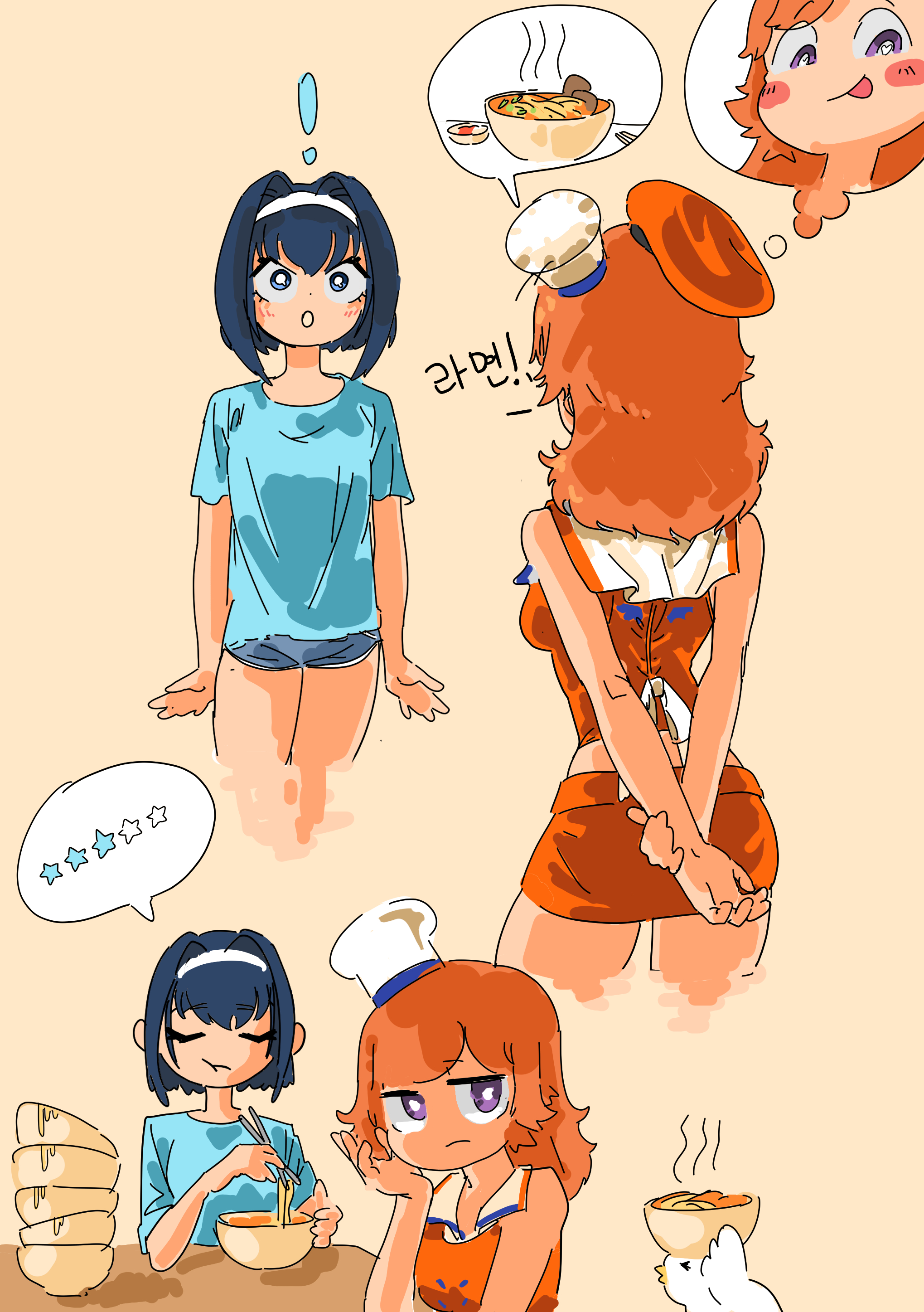 GrimEater Jan 14, 2022 10:03PM
Lol average score

Mr. Jones Jan 14, 2022 10:39PM
Everyone's a critic

Queen Kazama Jan 15, 2022 1:27AM
She tried
Licentious Lantern Jan 15, 2022 3:23AM
This double entendre may get lost one most people.

Grail Jan 15, 2022 7:10AM
A call back to a Kiara and Kroni collab where Kiara asked for a sexy Korean sentence that would make people think she speaks Korean for real. According to Kroni the sentence she's teaching Kiara is the Korean equivalent of "Netflix and chill," the literal verbatim translation is "want to come over to my house for ramen." Said sentence: 라면 먹고 갈래
Original stream from Kroni's perspective: https://youtu.be/GLYJiDDa2Bg
Top comment has the time stamp
last edited at Jan 15, 2022 7:21AM
morter Jan 15, 2022 11:21AM
Hope this artist does the one about milk and kronii's fridge response. Hah!

lesbianexpert Jan 15, 2022 1:31PM
That is one strong chicken

georgeoswalddannyson Jan 15, 2022 6:27PM
3 out of 5 stars but she's already on her sixth plate
Swag Wagon Jan 16, 2022 12:38AM
^ Because the other ones were only 1 or 2 stars