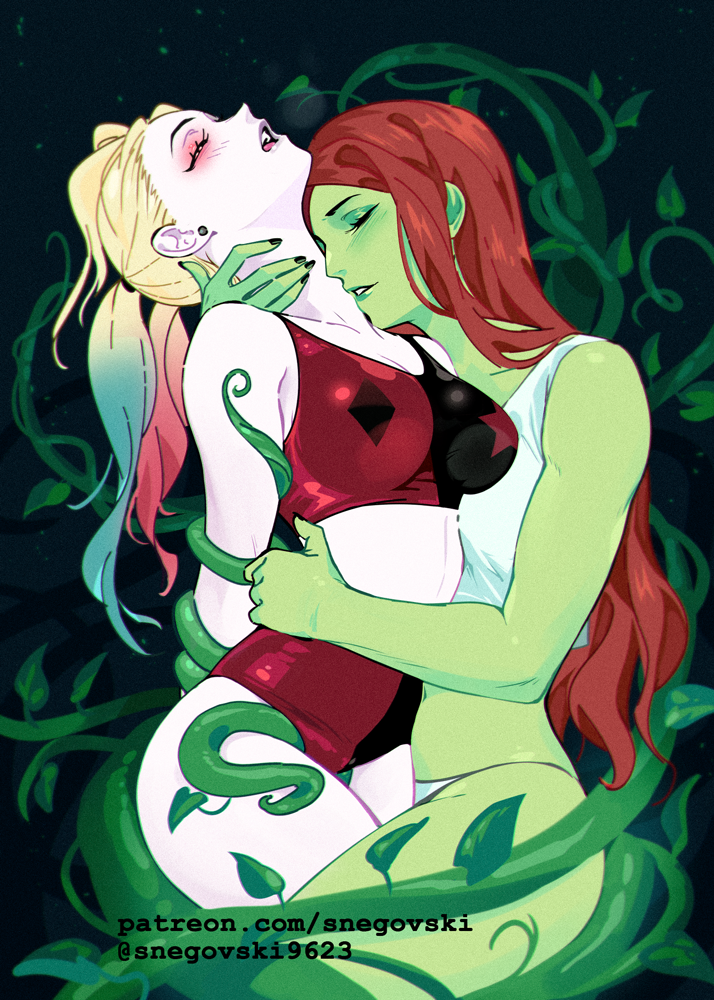 GrimEater Jan 11, 2022 12:10AM
Tangled in your love

Alice Nightrose Jan 11, 2022 2:08AM
So pretty <3
FluffyCow Jan 11, 2022 3:19AM
Love these two.

harutaro Jan 11, 2022 10:05AM
oh wow

Nari Jan 11, 2022 10:23AM
I love their facial expression, it's gentle and kind of like low-key; but at the same time you can see that it's full of passion. Beautiful drawing.

Antonio Meclean Jan 11, 2022 1:27PM
So Beautiful.
The structure,the vines, the expressions, the hold with so much care and off course Harley and Ivy together makes this picture "God's Work".
LilSapphic Jan 11, 2022 6:55PM
Love this pairing

Cornonthekopp Jan 11, 2022 8:11PM
One of those vines is getting a little frisky

Hululu Jan 12, 2022 4:32PM
Tentacles?

Tamahime Jan 14, 2022 3:11PM
Yeah, this is SUPER hot. Artist has perfectly captured the two of them, IMO.