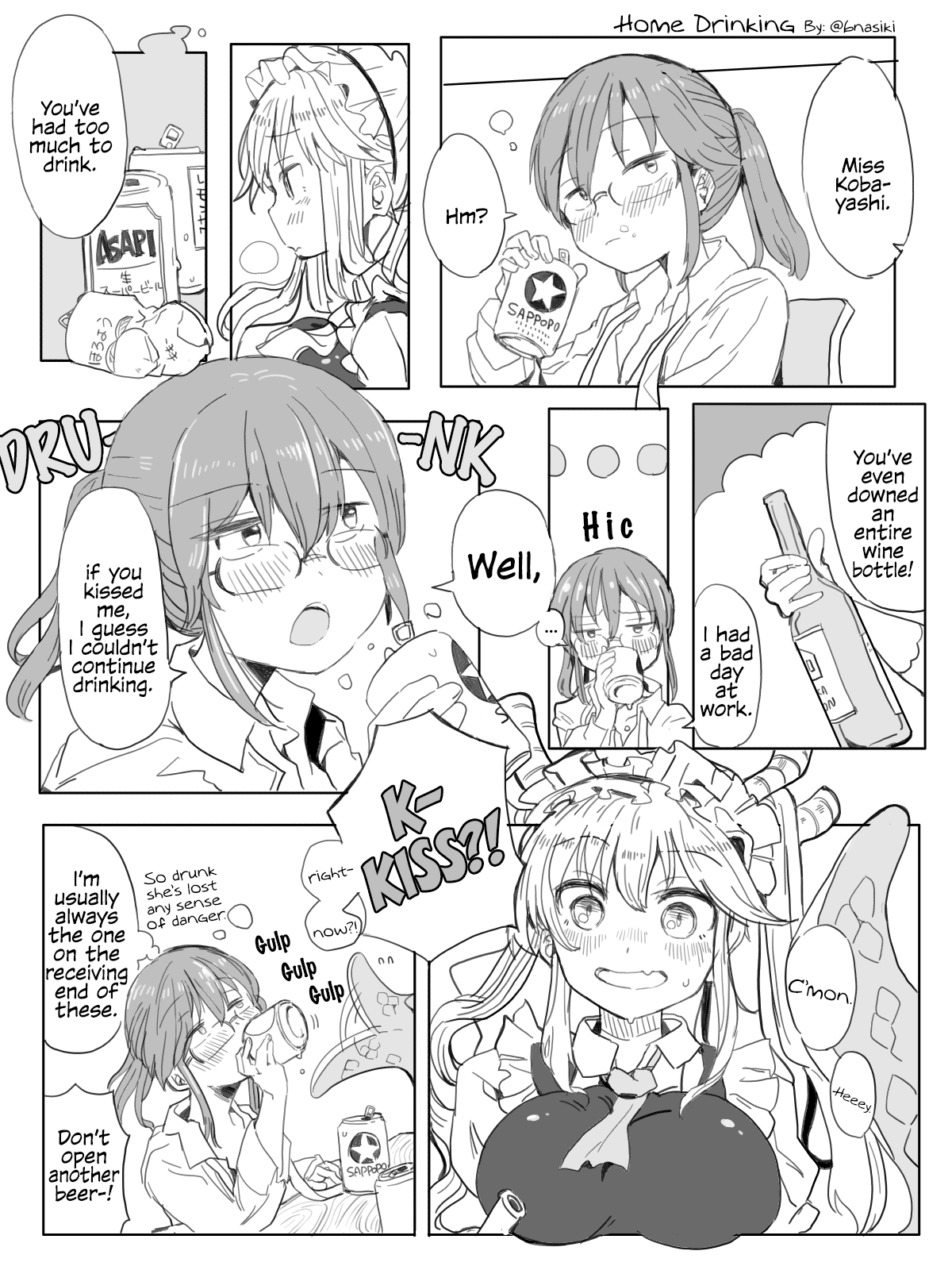 Lilliwyt Jan 7, 2022 9:33PM
The case can''t contain those milkers.

GrimEater Jan 7, 2022 9:35PM
Liver disease is real
luinthoron Jan 8, 2022 6:35AM
Too flustered to actually do it. :D

ErisBunny Jan 8, 2022 10:46AM
Why it's comic? I'm reading right to left

Kayriss Jan 8, 2022 2:24PM
Love the fact that Tohru's chest is spilling out of the frame lmao.

mg1342mg Jan 10, 2022 1:02PM
I feel like Tooru would be the one in danger from a long-deprived Kobayashi.