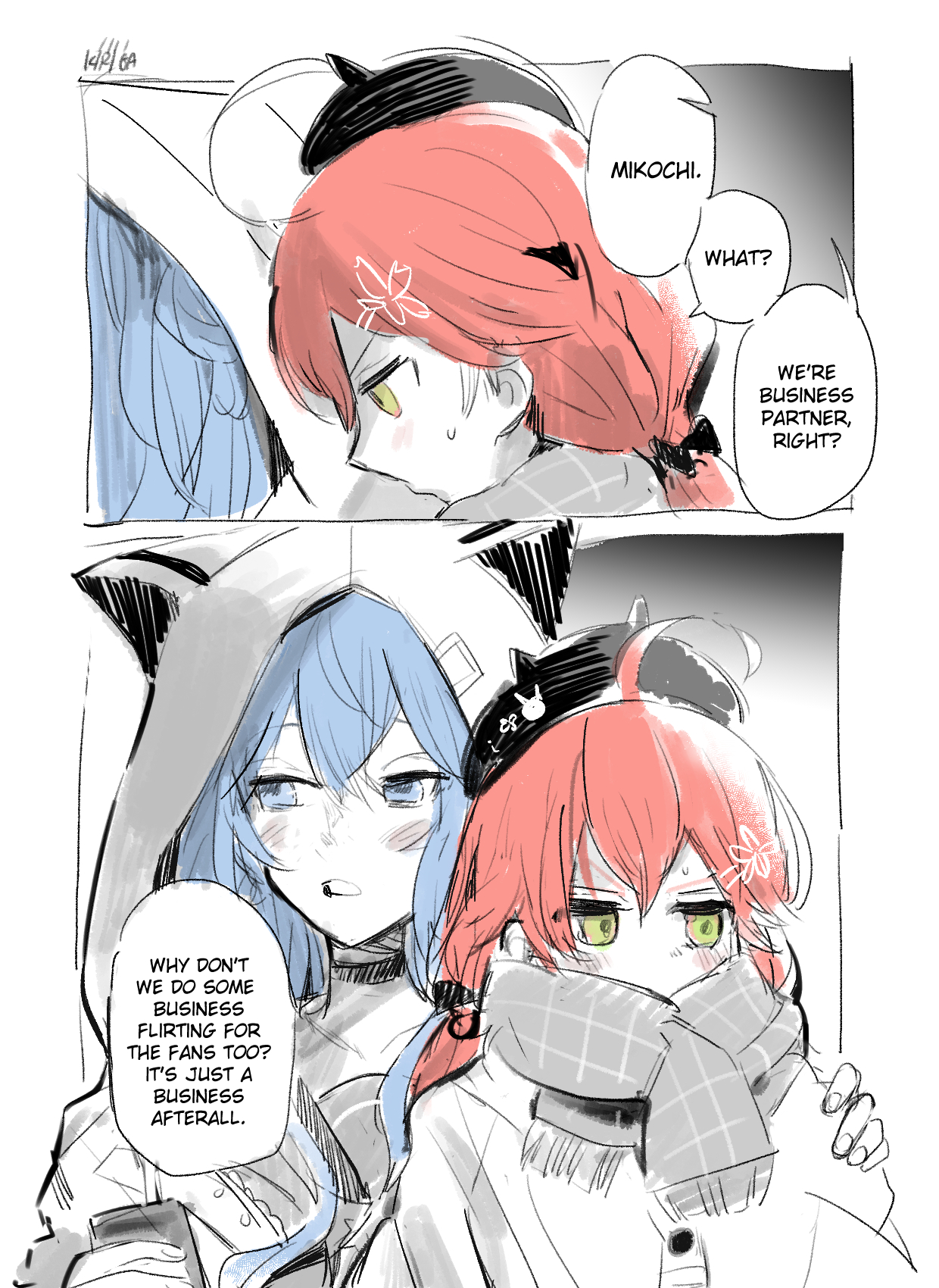 Missigno Jan 7, 2022 8:41PM
"For the fans"
Norainhere Jan 7, 2022 8:53PM
This reminds me of a clip I saw a while ago where Miko was saying to someone about how she and Suisei were only "business friends". Then the other person pointed out that Miko and Suisei actually hang out off-stream a lot and go to irl cafes together, at which Miko got embarrassed. I have no idea where that clip is though.

Rekan1 Jan 7, 2022 8:58PM
Hmmmm totally just for business
Lilliwyt Jan 7, 2022 9:48PM
Just a business

Yuri Yuriyuri Jan 7, 2022 10:59PM
"Suisei Hoshimachi is making up reasons to flirt with me, holy shit"
Licentious Lantern Jan 7, 2022 11:39PM
"There is no mic Sui-chan."

Pikatan Jan 9, 2022 2:06AM
my favourite bussines partner duo