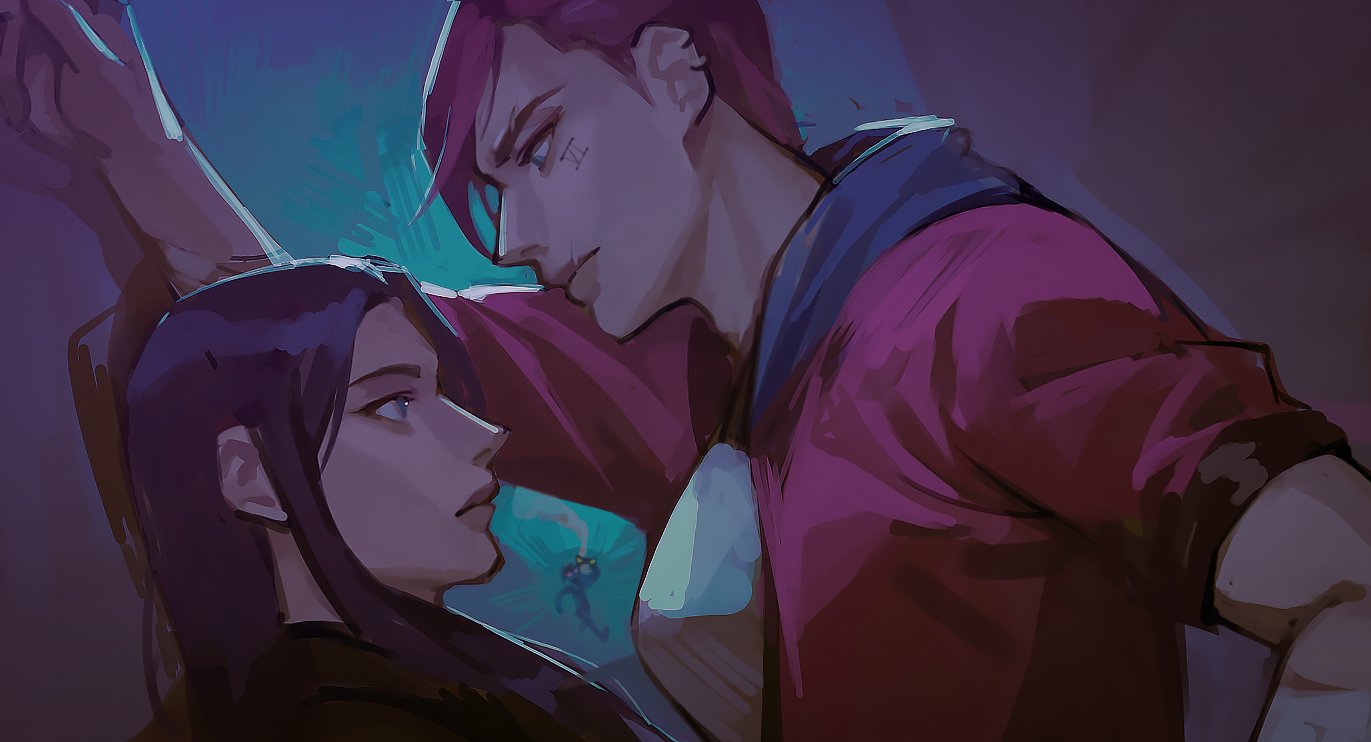 GrimEater Dec 13, 2021 8:45PM
That's a hot cupcake

saizon Dec 13, 2021 9:22PM
I snorted when I saw Jinx in the back

UnappropriatedFox Dec 13, 2021 10:19PM
cool, but lose one point for the wrong the height gap
GrimEater Dec 13, 2021 11:45PM
^ could be slouching
Salamandrake Dec 14, 2021 1:05AM
Jinx running in to save her sister from the gayness.
Licentious Lantern Dec 14, 2021 3:09AM
I would prefer if artists kept Vi's hairstyle accurate. It is quite unique and I like it. This version is definitely too short. Perhaps she traded hair length for height.
beccamyoui Dec 14, 2021 9:22AM
this was hot but jinx in the back made it better

Sup Dec 14, 2021 9:55AM
jinx at the back ready to throw a bomb is fucking hilarious
Bakamatsu11037 Dec 14, 2021 6:00PM
Vi definitely standing on top of something

VoltageStone Dec 26, 2021 11:12PM
Guys. Guys. Vi is standing on Caitlyn's knees. I've figured it out.