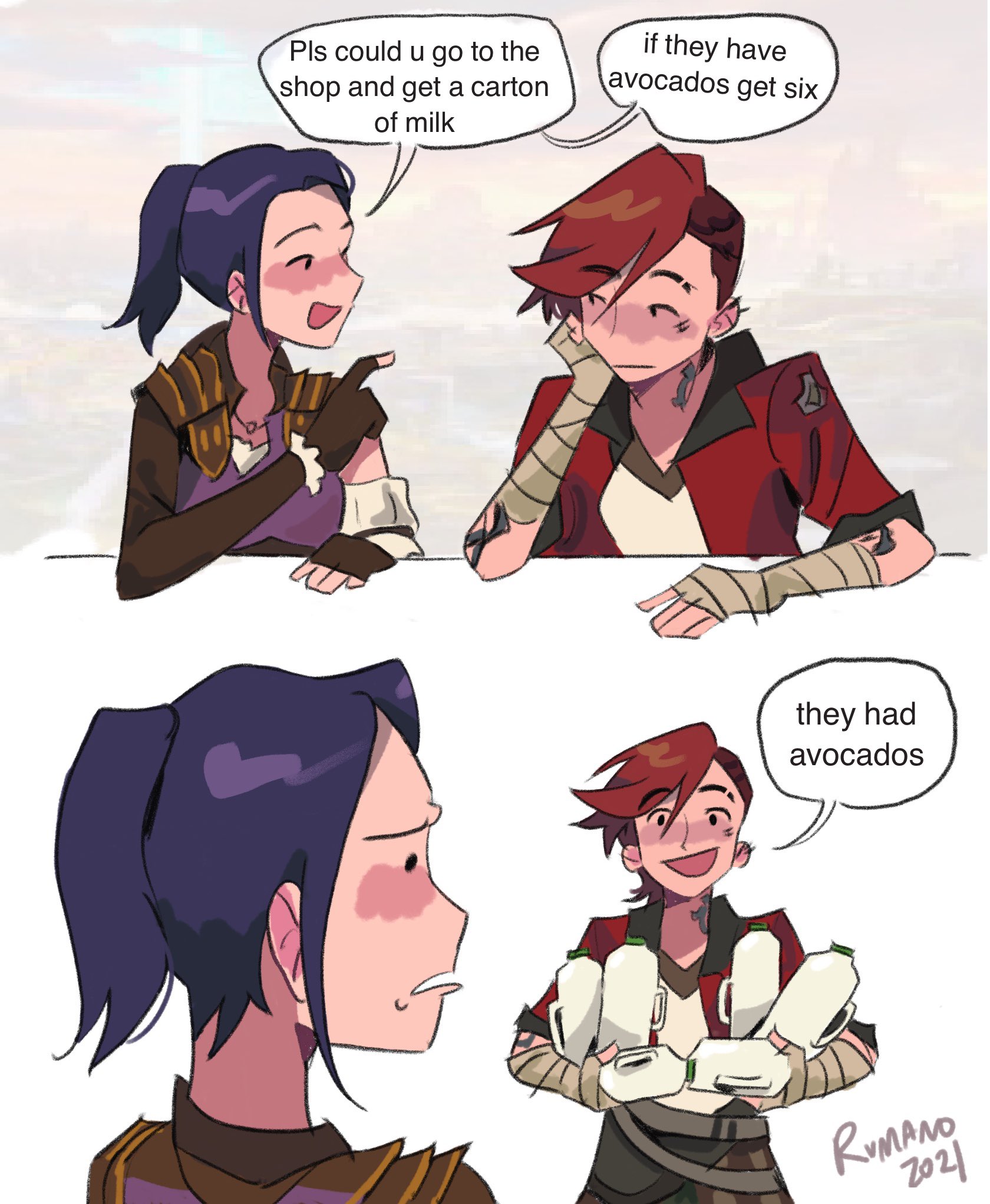 Swag Wagon Dec 6, 2021 8:28PM
Dense protagonist syndrome strikes again
FluffyCow Dec 6, 2021 8:53PM
It's been a minute since I've seen this meme, happy to see it again with these two.
Salamandrake Dec 7, 2021 1:20AM
Caitlyn's joining the morosexual protagonist club. They have meetings every Friday to rant about the antics of their girlfriends which usually devolves into who has the stupider girlfriend.
last edited at Dec 7, 2021 1:21AM
beccamyoui Dec 7, 2021 2:06AM
this is so accurate

harutaro Dec 7, 2021 2:25AM
well SHE'S not wrong
Omega Deuse Dec 7, 2021 7:52PM
Are we sure she's not just a mathematician?

shadesan Dec 7, 2021 8:49PM
Gotta love a logician

random Dec 8, 2021 12:07AM
Exact Words.

Junior1210 Dec 8, 2021 10:39PM
Gotta appreciate someone who can follow the directions that were actually given, as opposed to what they thought they meant.

VoltageStone Dec 26, 2021 11:08PM
I dunno if this is a case of being dum dum. Vi got stuck in prison for a lotta years. Doubt Stillwater's a good place. Probably got beat it into her head, literally, on how to follow directions to a T. Lol
Tis really funny because I feel like this would be something she'd do.